Accelerating the performance and innovation of the payroll leader
Accelerating the performance
and innovation of the payroll leader
Silae
What we create.
Project type
Identity & Branding
Website
Brand Content
Skills
Strategic planning
Copywriting
UX Design
Art Direction
Motion design
WordPress development
The brief
Since 2013, Silae has been designing solutions to simplify payroll and HR management. Today, the company wants to revolutionize the market by becoming the reference software editor. To fulfill its mission, Silae has set an ambitious goal: to reach 12 million pay slips generated/month within 5 years.
The challenge
How to reflect the innovative and human character of a company in the framework of a development strategy?
Our answer
01. Memorable branding to differentiate the company
02. A new website for better conversion
03. Marketing materials to enhance the offer
This launch illustrates and highlights all the qualities that you have deployed at our side: listening, creativity, patience, rigor and always in a good mood and with a smile. You were able to put words to our values, review our charter, and channel our multiple comings and goings and our ever-changing offers.

Our general manager was amazed by the home and its moving video. Our partners find the motion designs short and clear and the navigation very fluid and allowing them to find information quickly.
01.
Memorable branding to differentiate yourself
In order to better position Silae on its market, we conducted a series of interviews with the members of the comex and the management teams with the aim of co-constructing a brand platform. The drafting of this reference support explicitly translates the personality of the company through its missions, values and ambitions.
To give life to this personality, we also imagined a strong universe and a memorable identity, by creating tailor-made graphic assets.
To reflect the social and innovative nature of Silae, we redesigned the charter, creating embodied visuals and designing geometric shapes and illustrations for a more dynamic look.

---
02.
A new website to better convert
We developed a fluid and modern interface to clearly present Silae's different offers. Thus, our effort was focused on creating specific paths to maximize the possibilities of converting visitors into customers.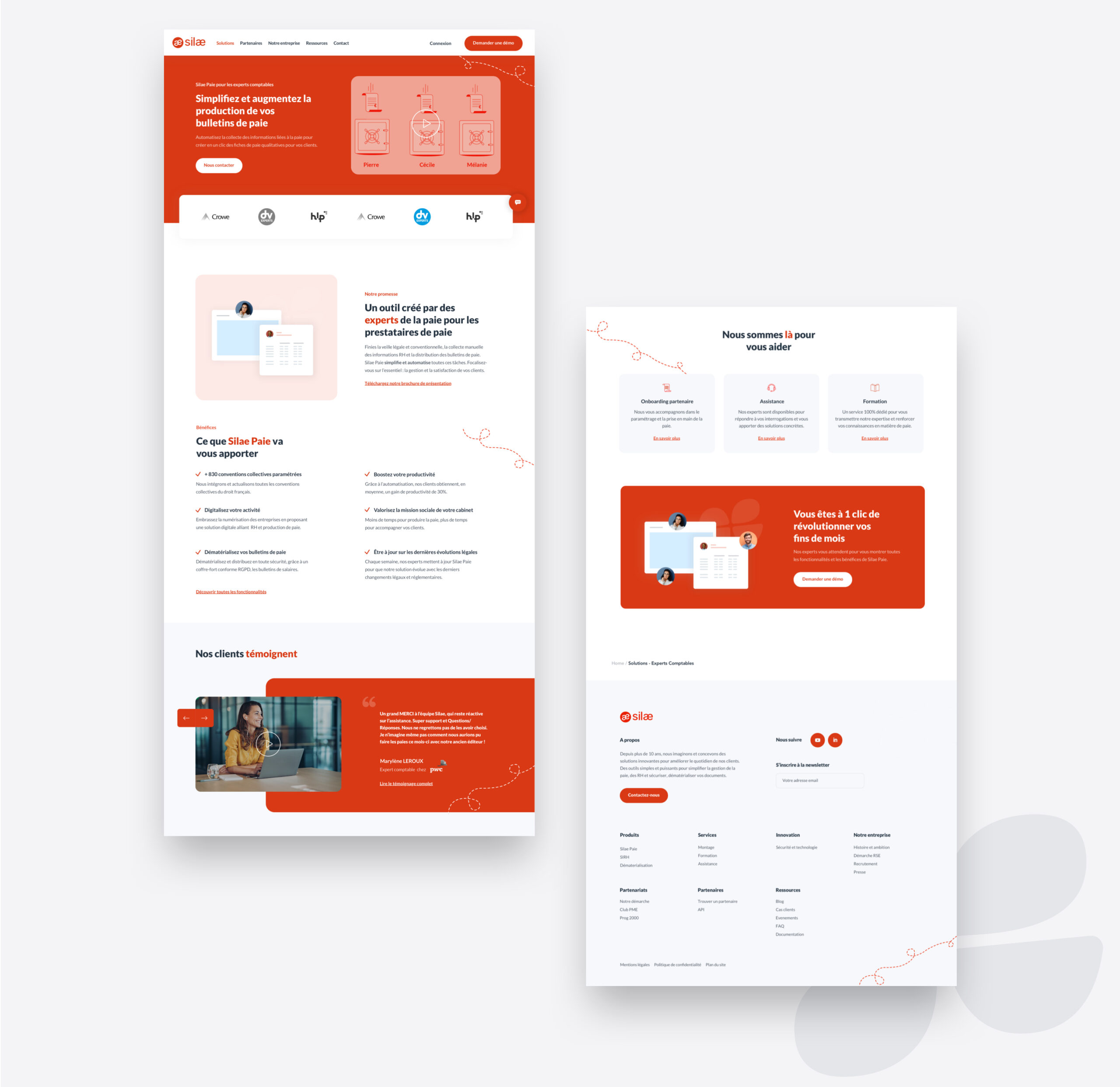 Moreover, in order to offer a greater autonomy to Silae, we have designed the pages by thinking in independent modules.

With this modular system, Silae can create landing pages on the fly and manage its marketing campaigns more easily.
---
03.
Marketing materials to enhance the offer
Following the creation of a new graphic charter, we developed specific communication tools for Silae. Corporate brochures, videos demonstrating the tool or even videos presenting the offer, we delivered a complete content pack so that Silae has all the keys in hand to reach its acquisition objective and thus conquer the market.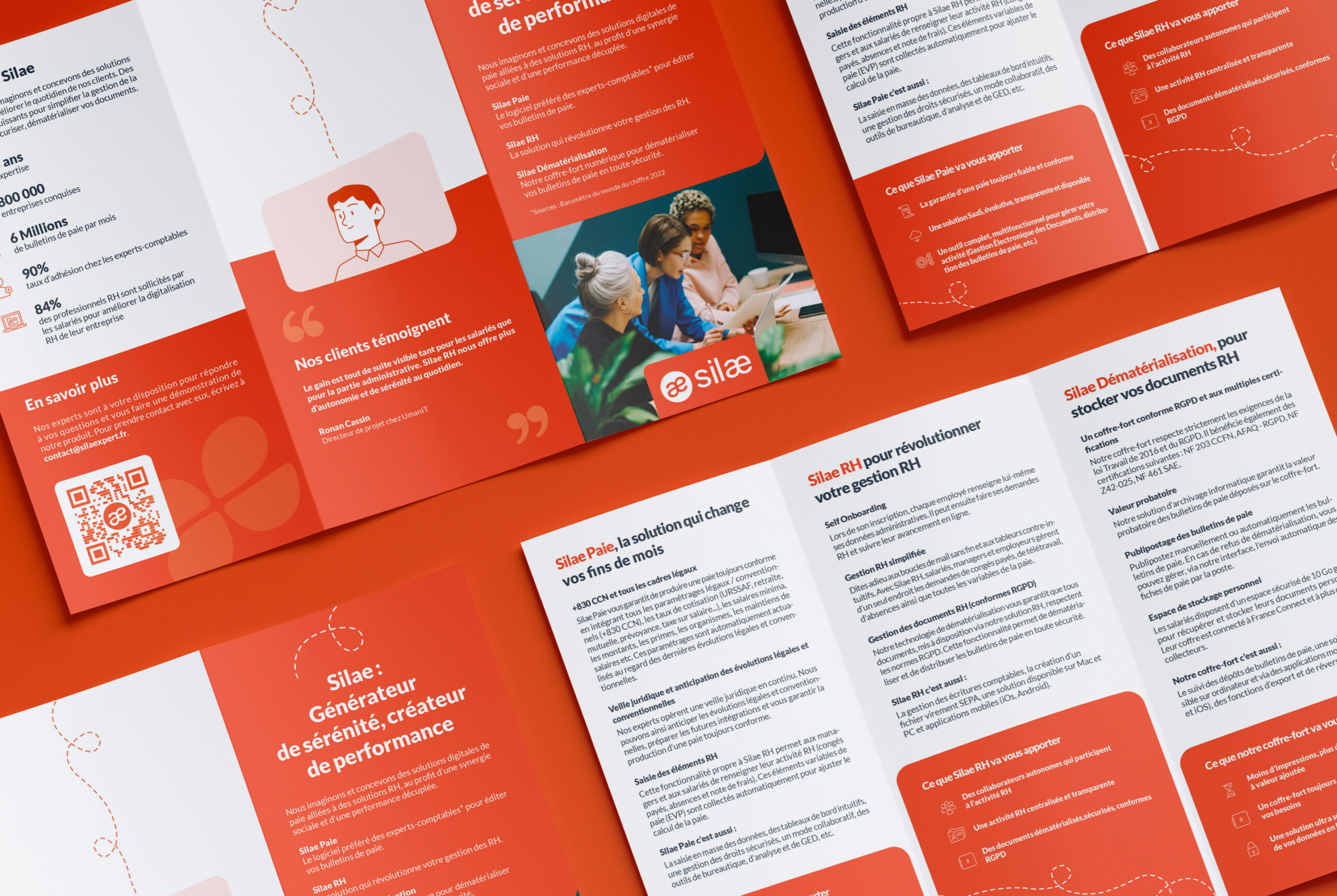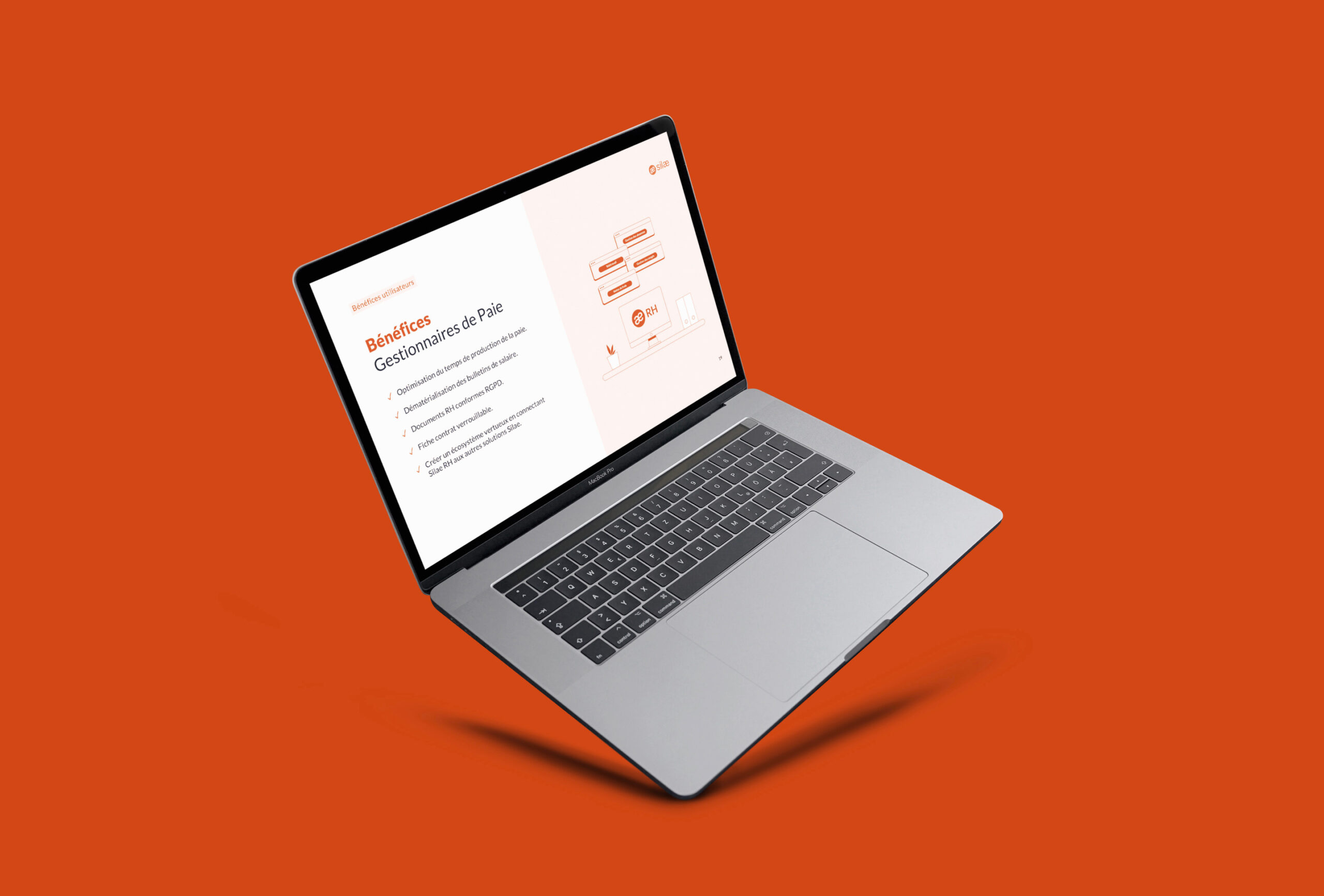 Work
together
We put all our expertise at your service in order to carry out well-thought-out and well-executed projects alongside you. We look forward to meeting you.