Optimizing the digital performance of an international consulting firm
Optimizing the digital performance
of an international consulting firm
Kepler Consulting
What we create.
Project type
Identity & Branding
Website
Skills
UX Design
Art Direction
HTML integration
WordPress development
Adapted to SEO & RGPD regulations
The briefing
Kepler Consulting is a consulting firm specializing in optimizing operational performance. Evolving in a strong competitive world, the firm wishes to modernize its digital footprint by acquiring a new identity and a new showcase site in order to appeal to future clients and employees.
The mission
How to convince as quickly as possible that Kepler Consulting is THE right company for your project or career ?
Our solutions
01. A geometrical iconography to reflect a solid forthright brand.
02. An architecture of content designed in order to generate leads.
03. Un specific treatment to applications's space.
Results
One month after launch, Kepler Consulting's Website generated 7 leads (6 on the US market and 1 on the french market) and also 1850 sessions, it's average 74 visits per day: making a efficience tool. 1 year later, the site confirms its pivotal position in the Firm's Marketing strategy:
* Organic growth in turnover of KEPLER (consulting firm) 2020-2021: +38%
* Direct Marketing ROI: Budget vs. New Business Generated: 185% (€1 for €1.85)
* SQL lead generation 2020-2021: +320%
* Web traffic growth: +32%
The agency listens to our expectations and is capable of meeting a high level of requirements, accompanying us on digital with strength, conviction, ultra-clean execution and a rare artistic sense. "Enlightened and attentive", the promise rings true after a few years and it is an excellent reason, in my opinion, to recommend Bien Fondé.
01.
A geometrical iconography
to reflect a forthright brand
---
Idea 1
Starting from the logo, which uses geometric shapes, and as an extension of this idea, we built the site about square shapes, which can take the form of a square brackets as iconographic elements.
---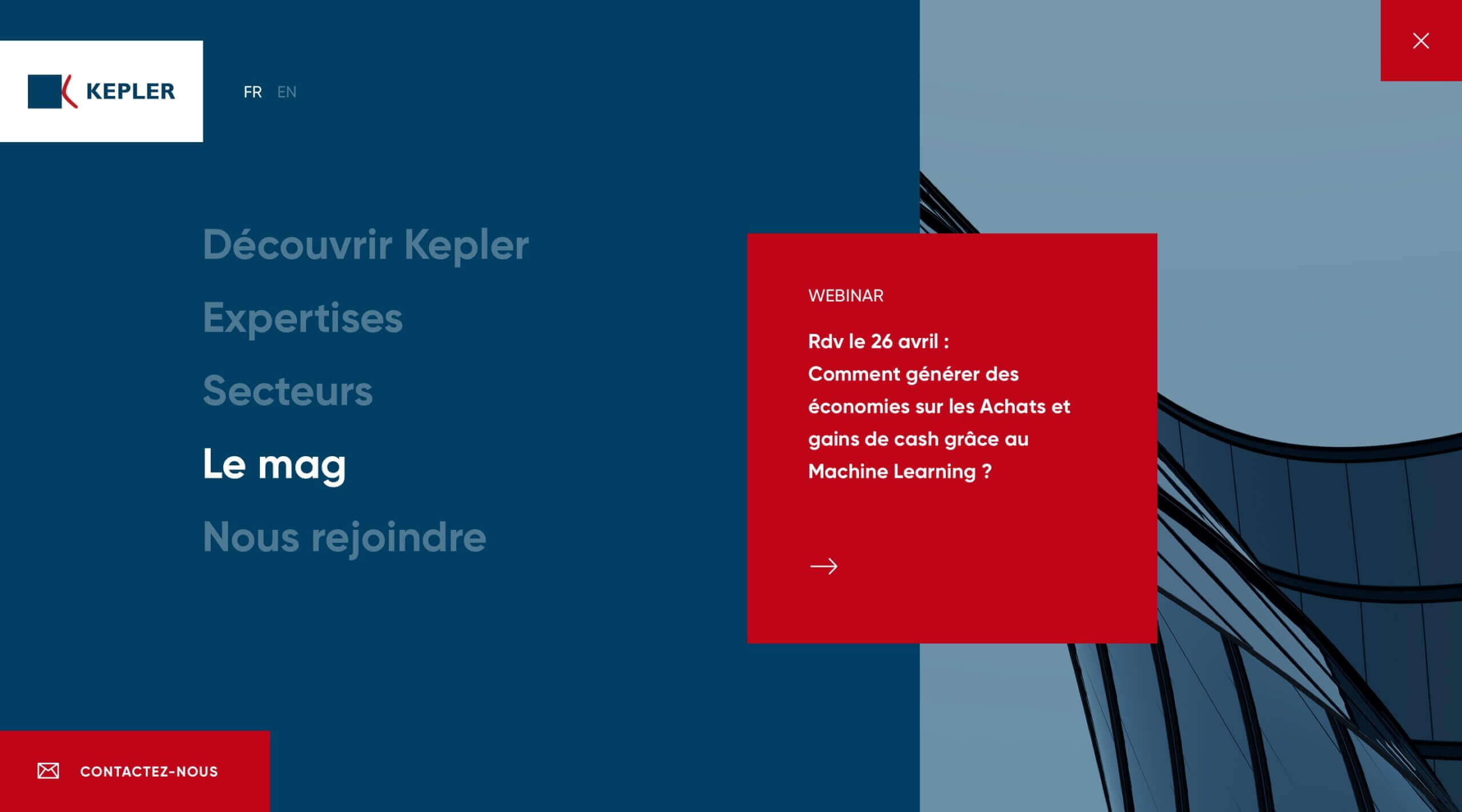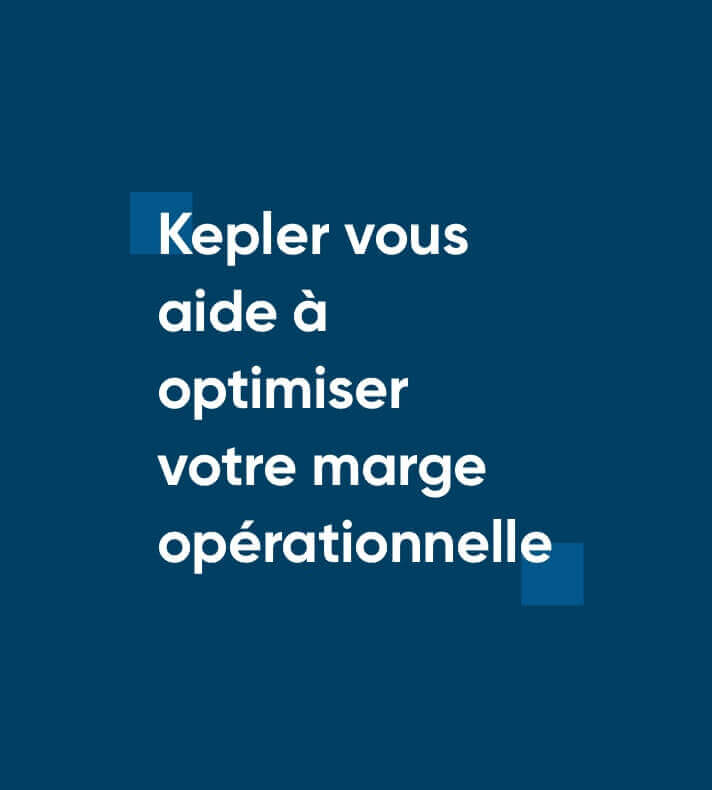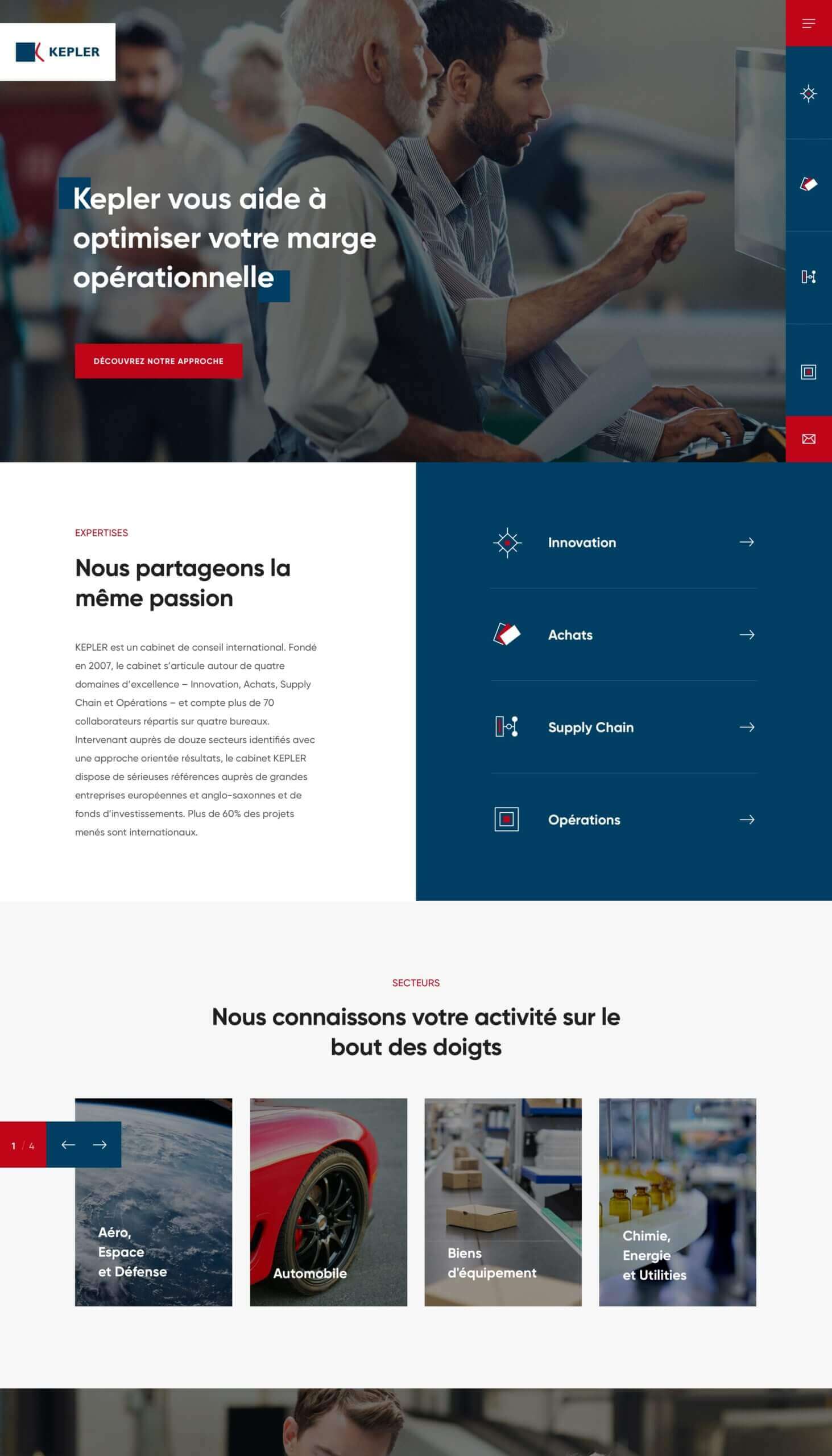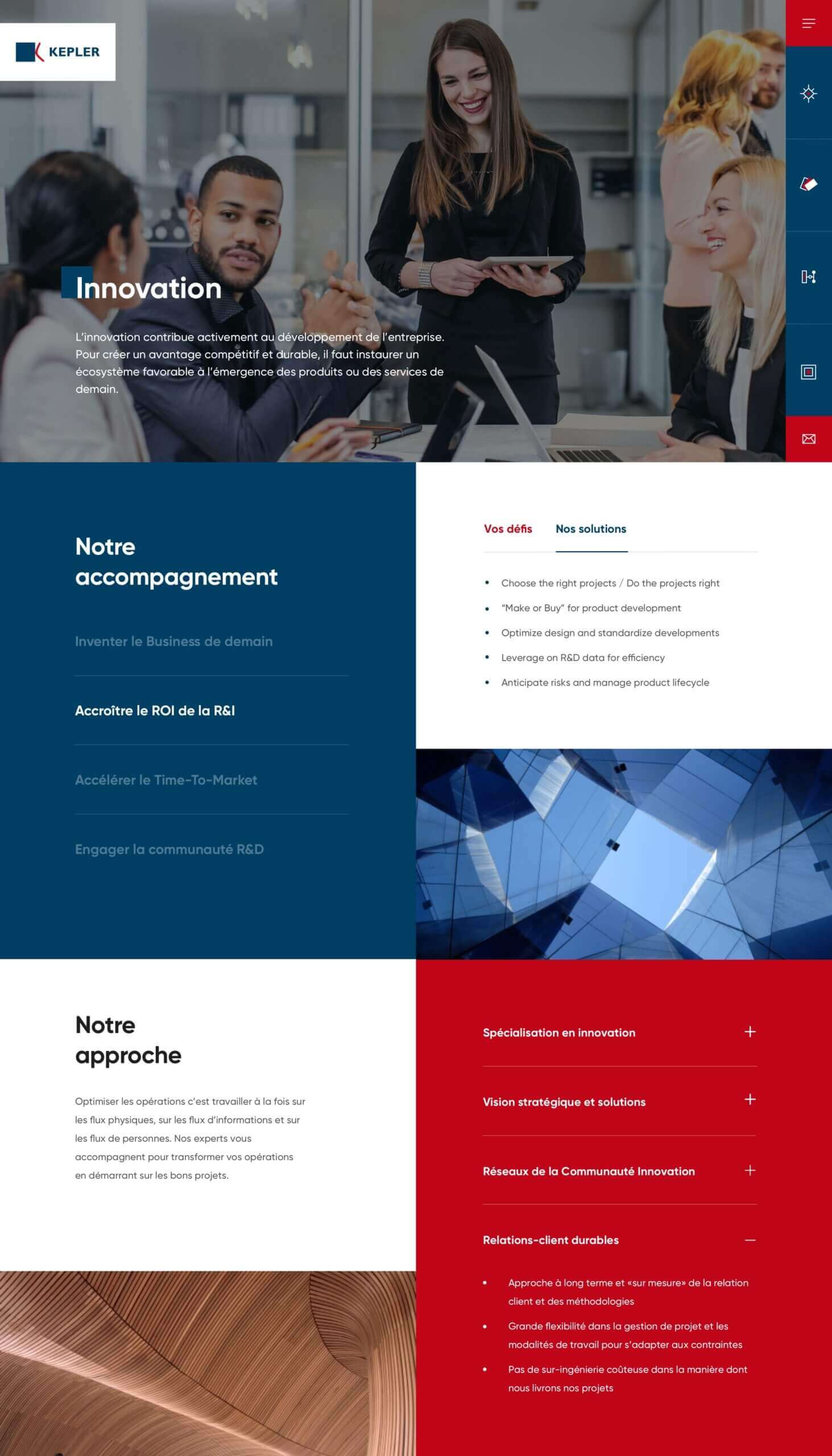 Idea 2
Unique pictograms, they are made of a line geometric style
They represent the different areas of expertise that Kepler Consulting offers to its clients.

02.
An architecture of content designed in order to generate leads

---
In detail
A certain amount of content is found transversally on the site, such as customer cases (adapted to the sector) or the professions offered by the firm. All this with a view to conversion and making contact.
---
03
Un specific treatment to applications's space
---
The future employee seeks to know quickly if Kepler Consulting corresponds to his expectations and to his professional development. For that, he wants to have a realistic overview on life in the company.
Inspired by codes os social networks, we have created a lively and immersive grid to project candidates at Kepler Consulting through testimonials, quotes, events and even job teasers.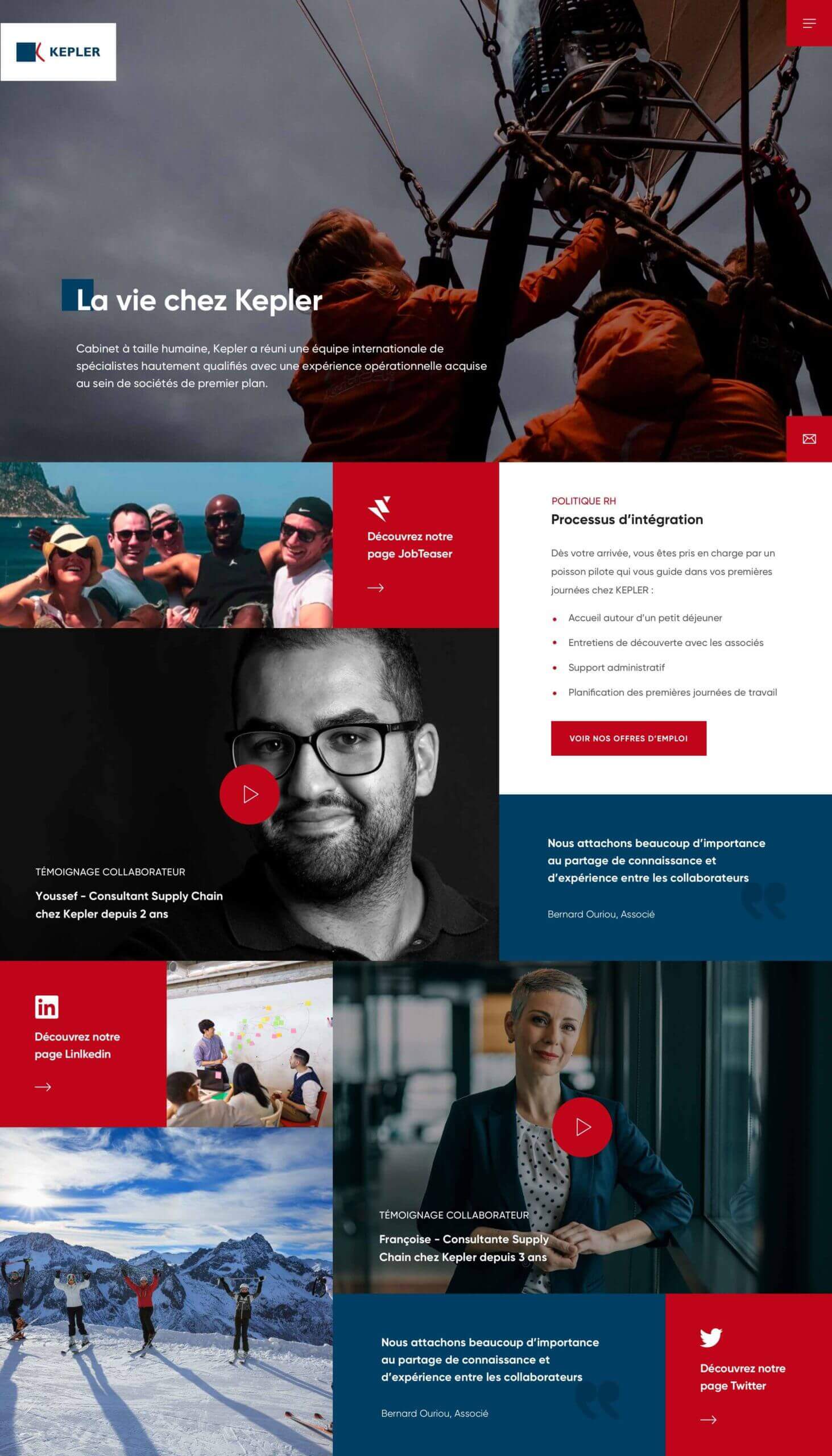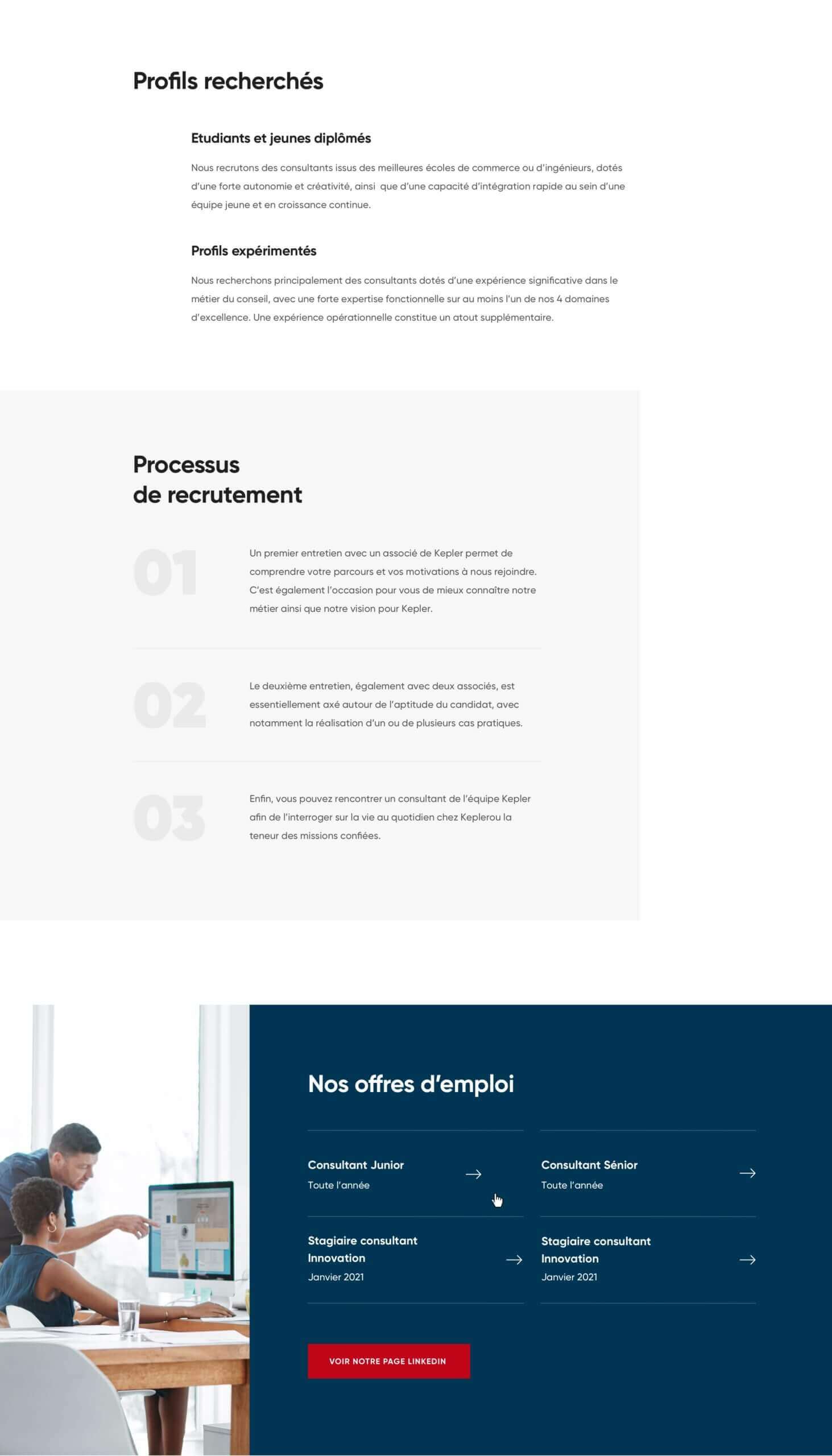 The site is perfectly adapted to mobile version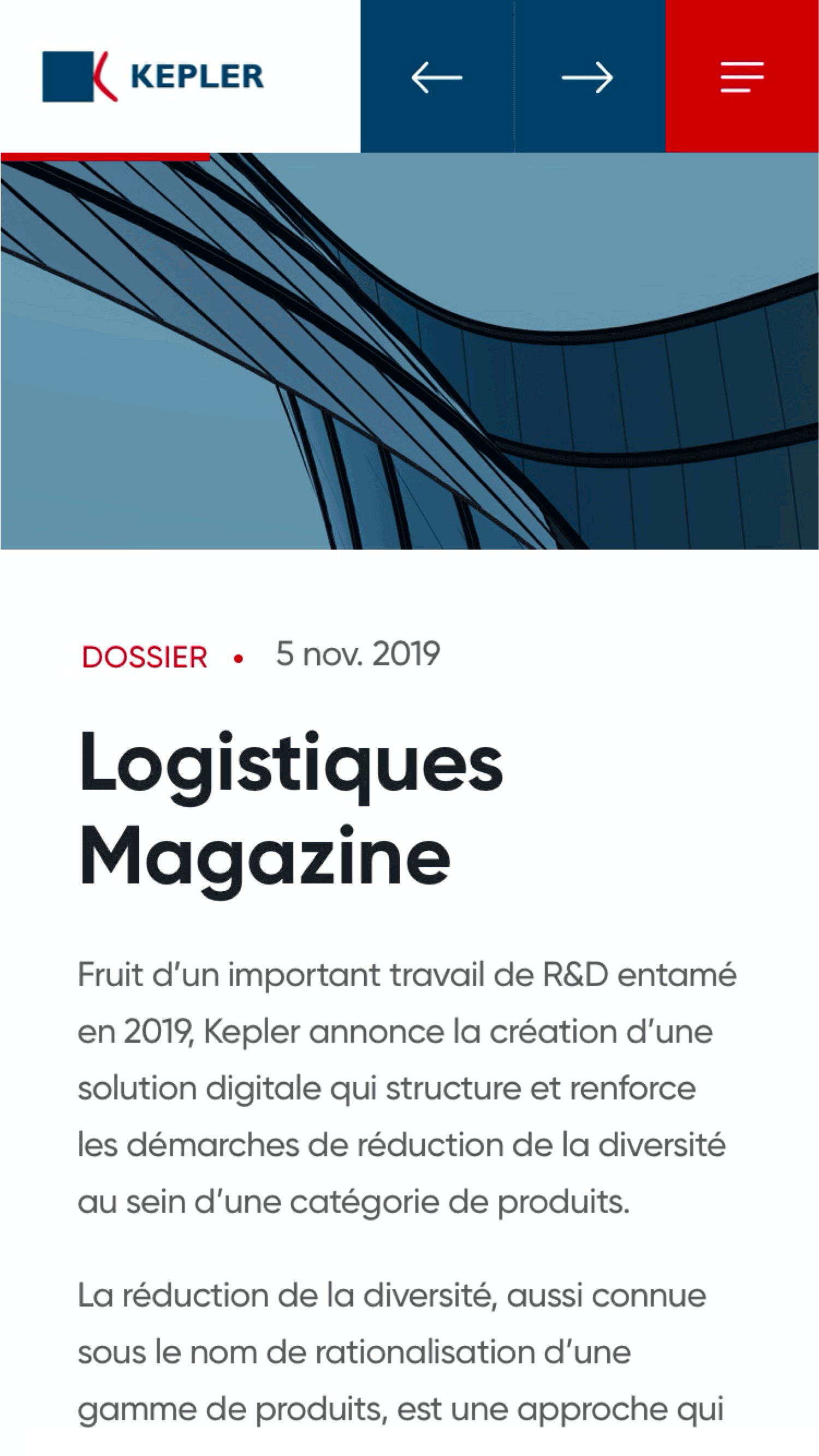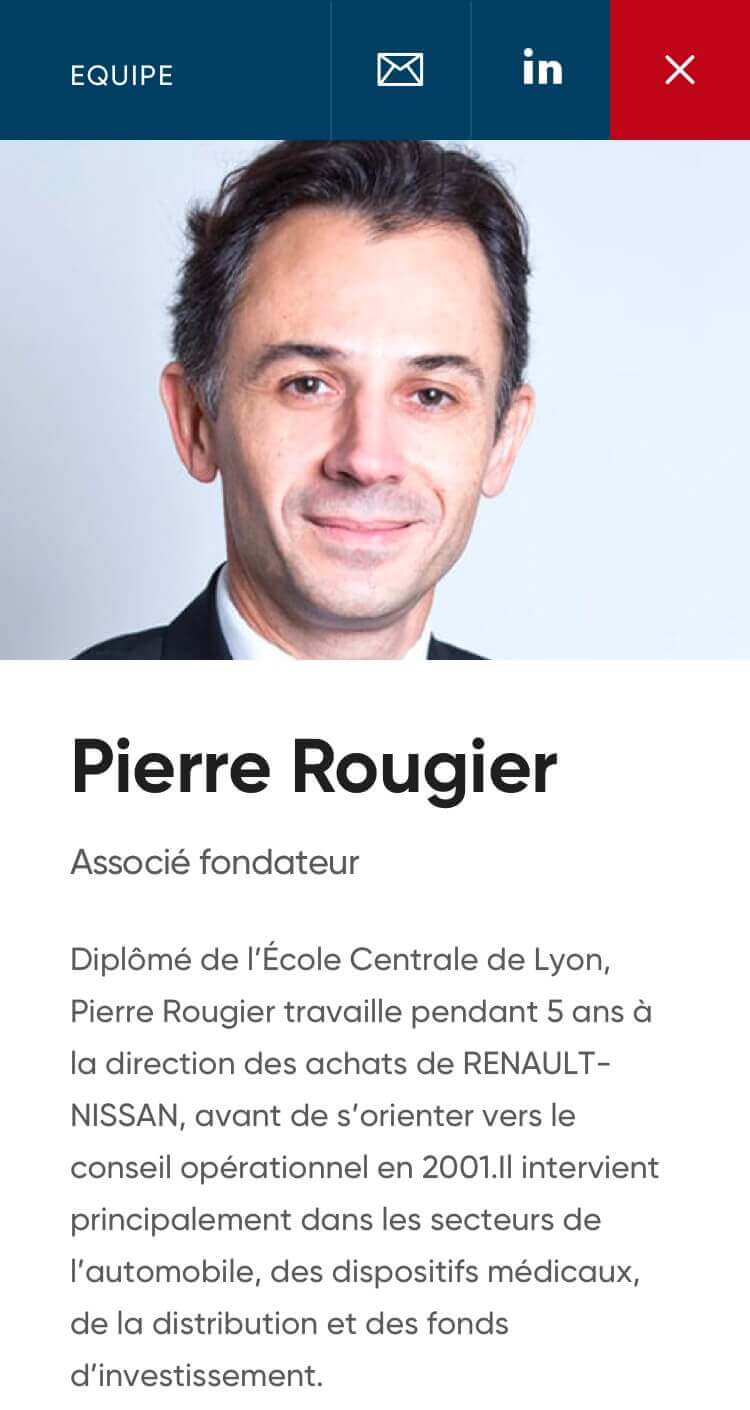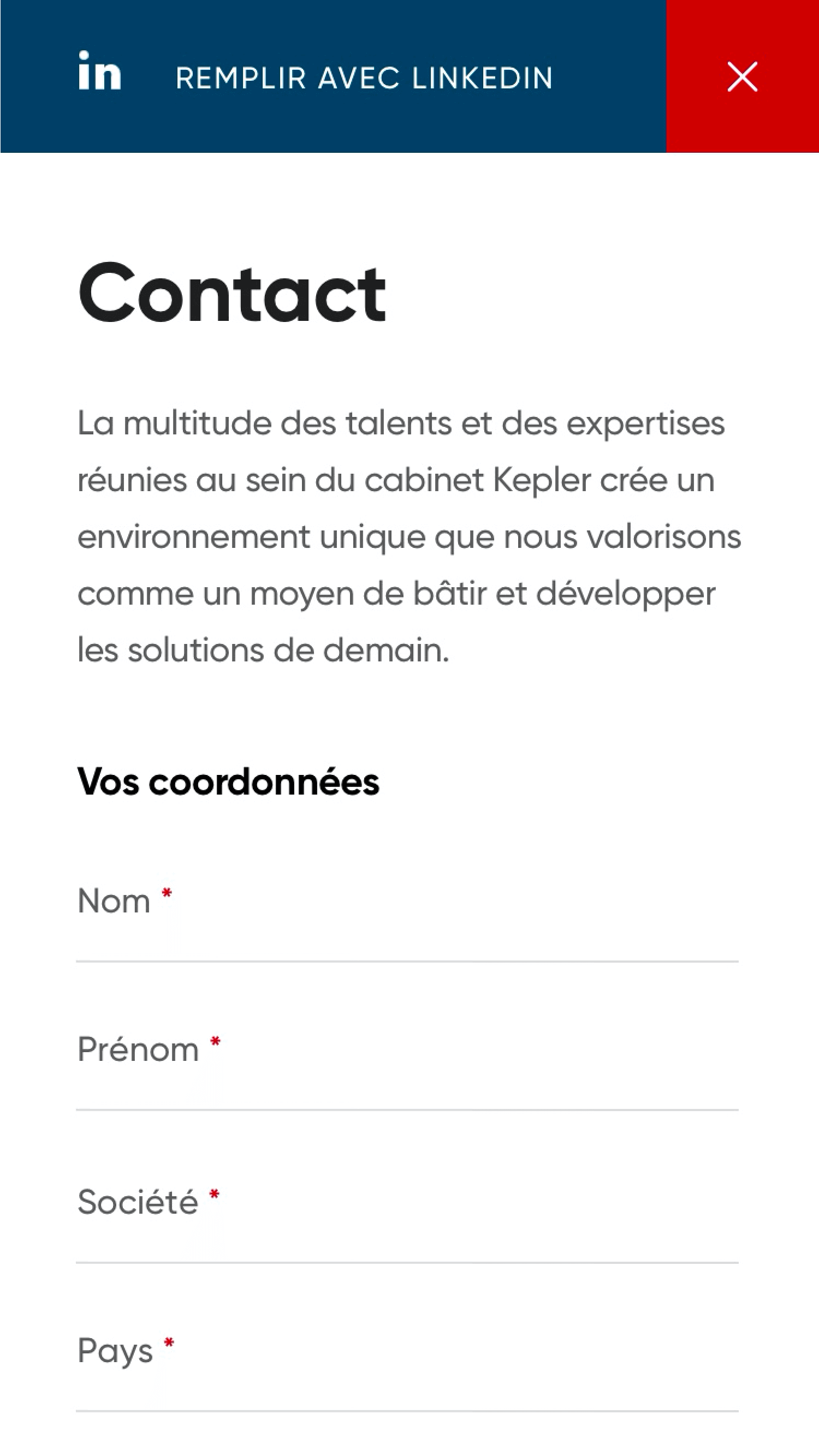 Work
together
We put all our expertise at your service in order to carry out well-thought-out and well-executed projects alongside you. We look forward to meeting you.