Create an inclusive
and forward-thinking
brand universe

Create an inclusive
and forward-thinking
brand universe
Rigby Capital
What we create.
Project type
Identity & Branding
Brand Content
Editorial strategy
Skills
Strategic planning
Copywriting
UX Design
Art Direction
Motion design
HTML integration
WordPress development
Adapted to SEO & RGPD regulations
Awards
Asset Finance Connect Awards
The briefing
Rigby Capital is a privately held, strong company dedicated to leasing capital equipment for innovation, IT, industry, healthcare and transportation. Based primarily in Europe, Rigby Capital aims to dust off its brand image in the marketplace by putting people and innovation at the center of its communications.
L'enjeu
Create an inclusive, collaborative and forward-thinking brand universe.
Notre réponse
A 360° brand support:
01.A new brandbook and a new brand signature, positioning Rigby Capital as the trigger for the full potential of the companies it supports.
02. A new website, regrouping the singular offers of the different markets of the company under a unique digital window.
03. The creation of a launch video as well as the adaptation of all the communication and commercial supports of the company to the new graphic charter.
01.
A new brandbook
and a new
brand signature
Following interviews conducted in French and English with Rigby Capital's management, we proposed a new vision, ambition, and promise; a new manifesto and tone of voice in line with their expectations: a world where the marriage of technology and the singularity of people makes transformation easier to implement and allows building a better world for tomorrow.
02.
A unique digital showcase,
unifying the company
---
The new graphic charter designed for the occasion, which emphasizes acceleration, innovation and the human touch, has been deployed on a multilingual and multi-catalog website with different offers depending on the market.
Micro-interactions and immersive videos were created to enhance these graphic codes and immerse Internet users in the new positioning of Rigby Capital.


03.
A launch video and a
360° visual identity
---
A launch video
was created and broadcast during a simultaneous event in France and the United Kingdom; an opportunity for the company's management to present the new brand platform to all employees and the company's biggest clients.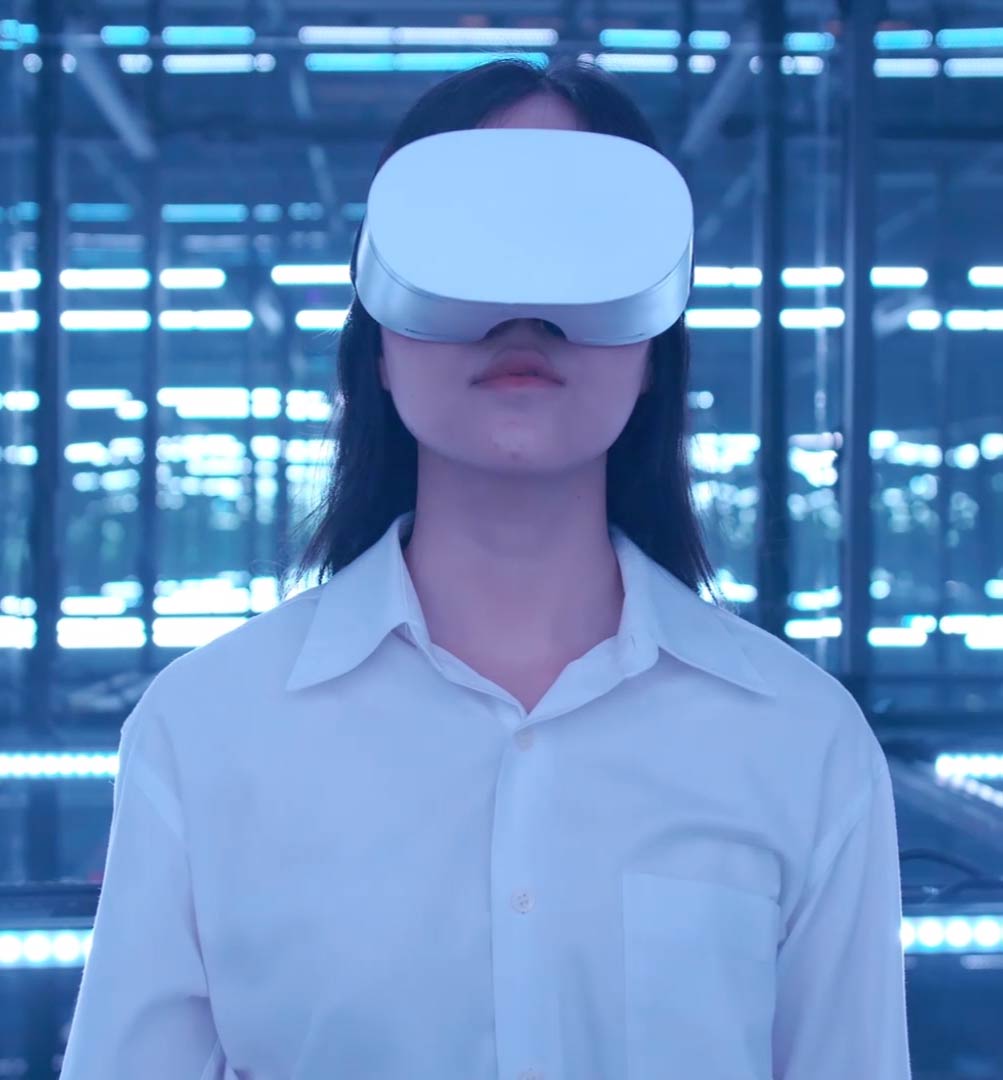 The new visual identity
has also been deployed on the company's on and off-line tools: business cards, powerpoint, social networks, email signatures, etc., thus unifying the company's communications.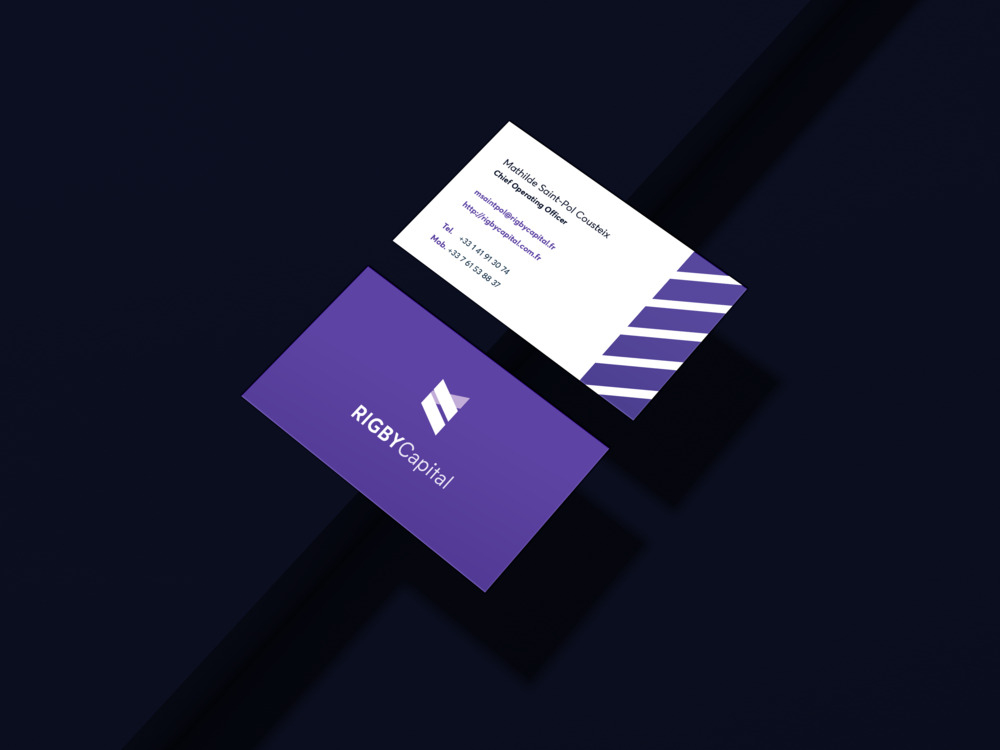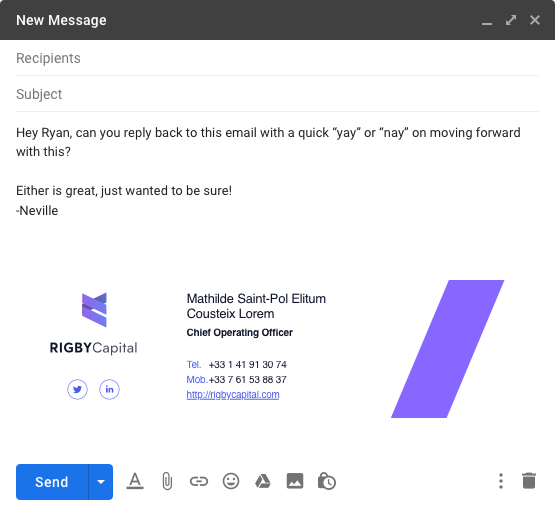 Work
together
We put all our expertise at your service in order to carry out well-thought-out and well-executed projects alongside you. We look forward to meeting you.