Highlight
the innovation
of the french tech
Highlight
the innovation
of the french tech
Zozio
What we create.
Project type
Identity & Branding
Website
Skills
UX Design
Art Direction
3D Design
Motion design
HTML integration
Adapted to SEO & RGPD regulations
WordPress development
Pipedrive Interface
The briefing
Zozio.tech develops and sells tags and softwares to support and anticipate the problems' industry into tomorrow's factory. Zozo.tech is the pioneer on growing market. They want to have a new website that reflect their brand.
The mission
Create graphic website to reflect Zozio's technological aspect.
Our solutions

01. Pure and efficience graphic universe
02. The 3D modelization of creative products to have a best immersive experience
03. The creation of mockups to explain the services and solutions with pedagogy
01.
Technological and pure
graphic universe
We were inspired by the engineer and technicians who work every day in Zozio.tech to create a clean and transparent graphic universe. On white background, the products and softwares of the company take value.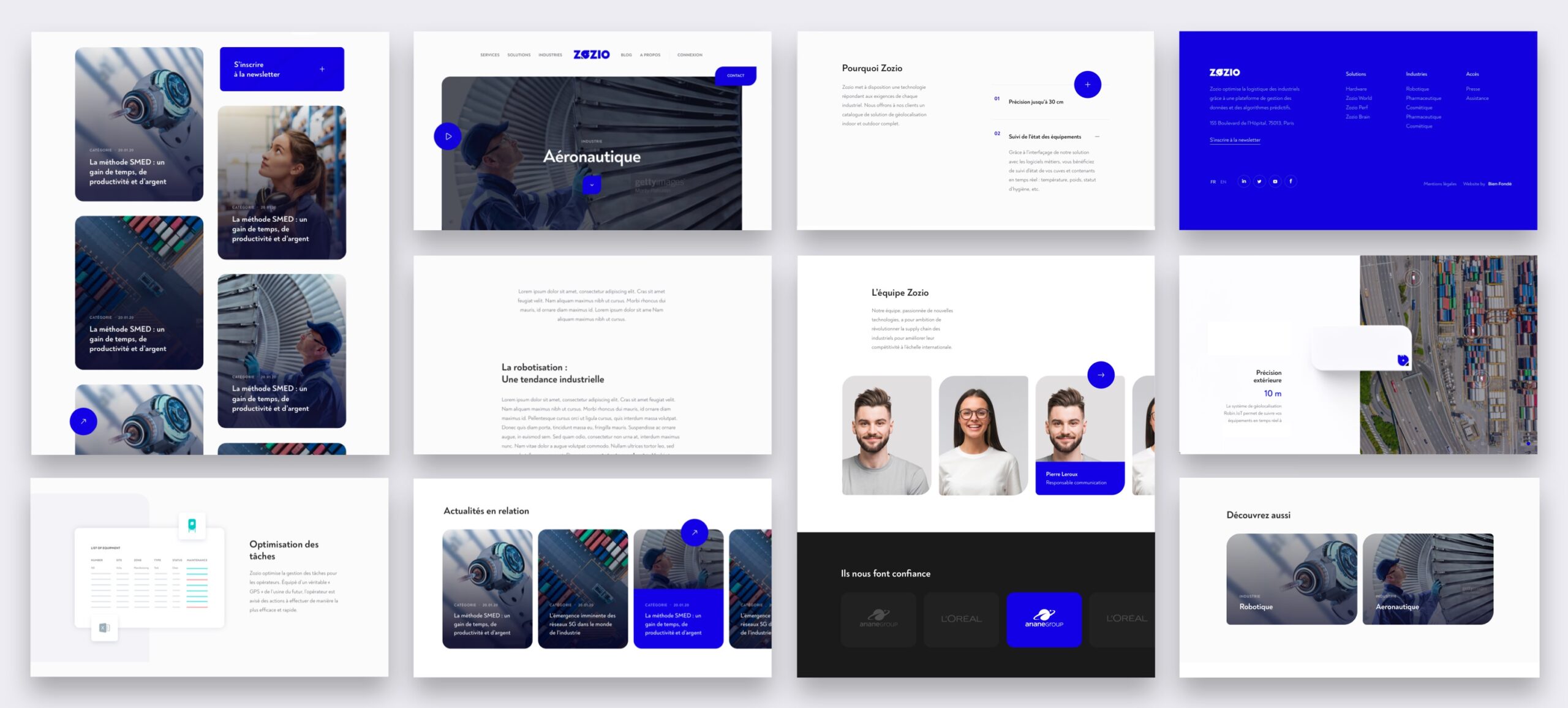 02.
A innovative offer
highlighted by 3D
We designed the module developed by Zozio.tech. The 3D can make the product in real. At the scroll, the user can play with and discover the aspect of product in details.
The storytelling aims to get the call to action. We want to create a design and efficience website thank to different relevants user journeys and the generation of leads.
03.
The creation
pedagogical video loop
Because sometimes it can be difficult to get all the potential of software to the company. We created a fun video loop. They can be more real and more clear to understand.
Work
together
We put all our expertise at your service in order to carry out well-thought-out and well-executed projects alongside you. We look forward to meeting you.