Putting humans at the heart of its interactive greeting card
Putting humans at the heart
of its interactive greeting card
Bien-Fondé
What we create.
Project type
Augmented reality
Campaign and digital activation
Social media
Skills
UX Design
Motion design
HTML integration
The briefing
2020 has been an overwhelming year in many ways. Bien-Fondé agency has had the chance to bring out many projects and this was made possible because we were well surrounded.
The mission
How can we thank all the professionals who helped write the history of the agency in 2020 ?
Our solutions
01. Creation of an illustration in the agency's colors and symbolizing all those who revolve around it
02. Creation of an animated augmented reality illustration overlay
03. Development of a dedicated site
01.
Creation
of an illustration
that pays tribute
---
IDÉE 1
The agency has created a customized illustration: a harmonious whole in which each element, taken separately, tells a story. That of our relationship with a client, an employee, a partner …
IDÉE 2
A collector poster
We printed the illustration in a limited number of copies, which we then sent to our clients to thank them for contributing to the history of the agency in 2020. Their mission? Find the symbols that represents them.
02.
A universe that comes to life in augmented reality
We have created an instagram filter to animate the illustration. Thanks to scanning a QR code with your mobile phone camera, the agency's universe comes to life with motion design animation.
03.
A contemplative website for the community
---
So that everyone can enjoy the illustration, we have developed a dedicated website. Like an interactive map, the user can move around the illustration to observe all the symbols.
Accompanied by captivating music, it can also zoom in and out; but also scan it to see it come to life in augmented reality. A device that we have communicated on social networks.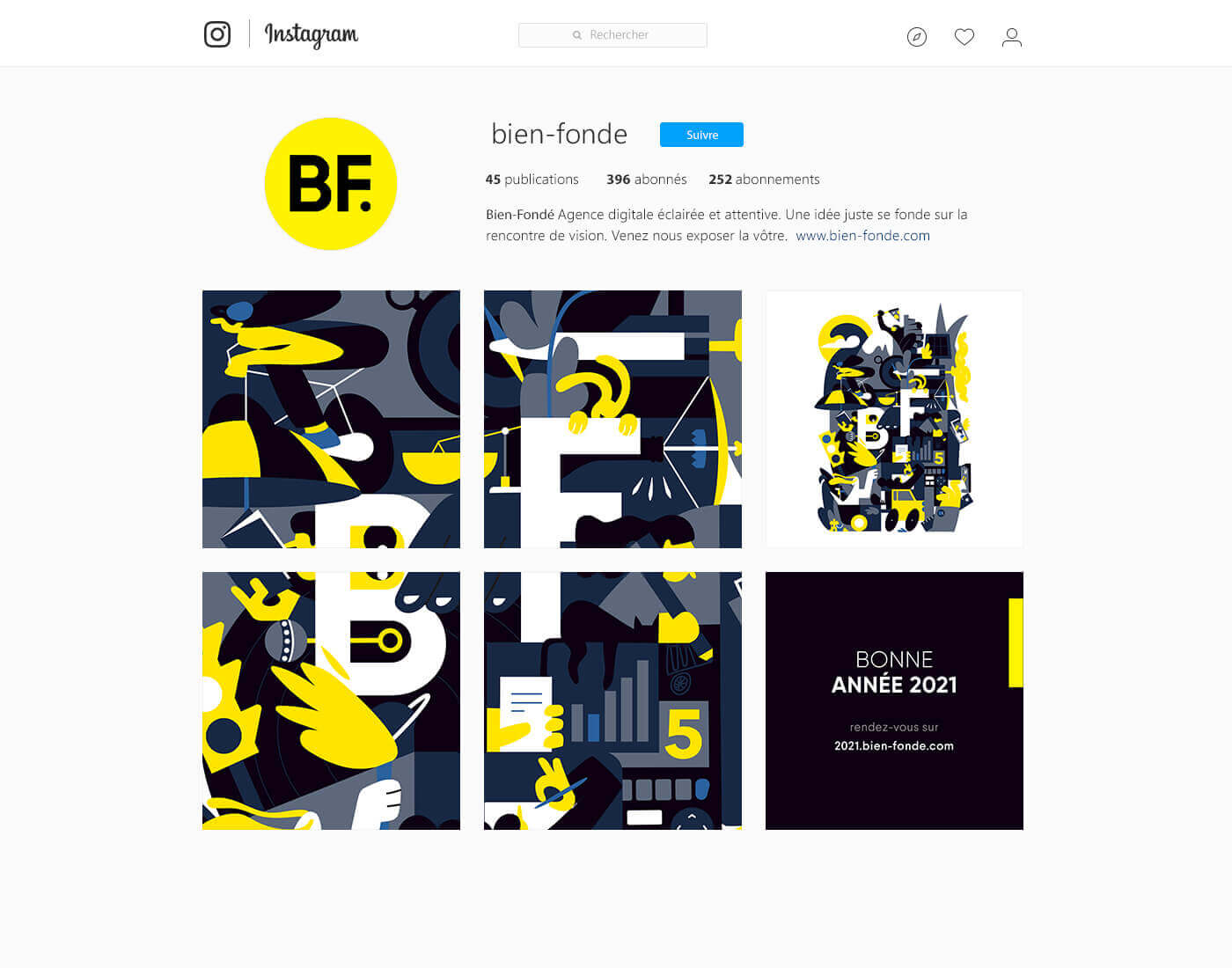 Work
together
We put all our expertise at your service in order to carry out well-thought-out and well-executed projects alongside you. We look forward to meeting you.