Celebrating
30 years of an
iconic calculator
Celebrating
30 years of an
iconic calculator
Casio Education
What we create.
Project type
Campaign and digital activation
Website
Skills
UX Design
WordPress development
Art Direction
THE BRIEF
Since 1992, the Casio brand accompanies a whole generation of students in their academic success thanks to its fx-92 calculator. Since its arrival on the market, it passes from hand to hand and through the times, to become even today, a must-have object in classrooms. In 2022, the famous calculator celebrates its 30th anniversary. In this context, the brand asks the agency to create a digital campaign dedicated to this anniversary year.
THE CHALLENGE
How to promote the image of this iconic calculator, through a digital activation campaign that engages and reaches today's students, for its 30th anniversary?
OUR ANSWER
01. A landing page inspired by the 90's
02. An online contest to engage the student community
01
A landing page
inspired by the 90's
We designed a landing page, specially dedicated to this anniversary, which aimed to immerse the audience in an environment inspired by the pop culture of the nineties, years of marketing of the fx-92.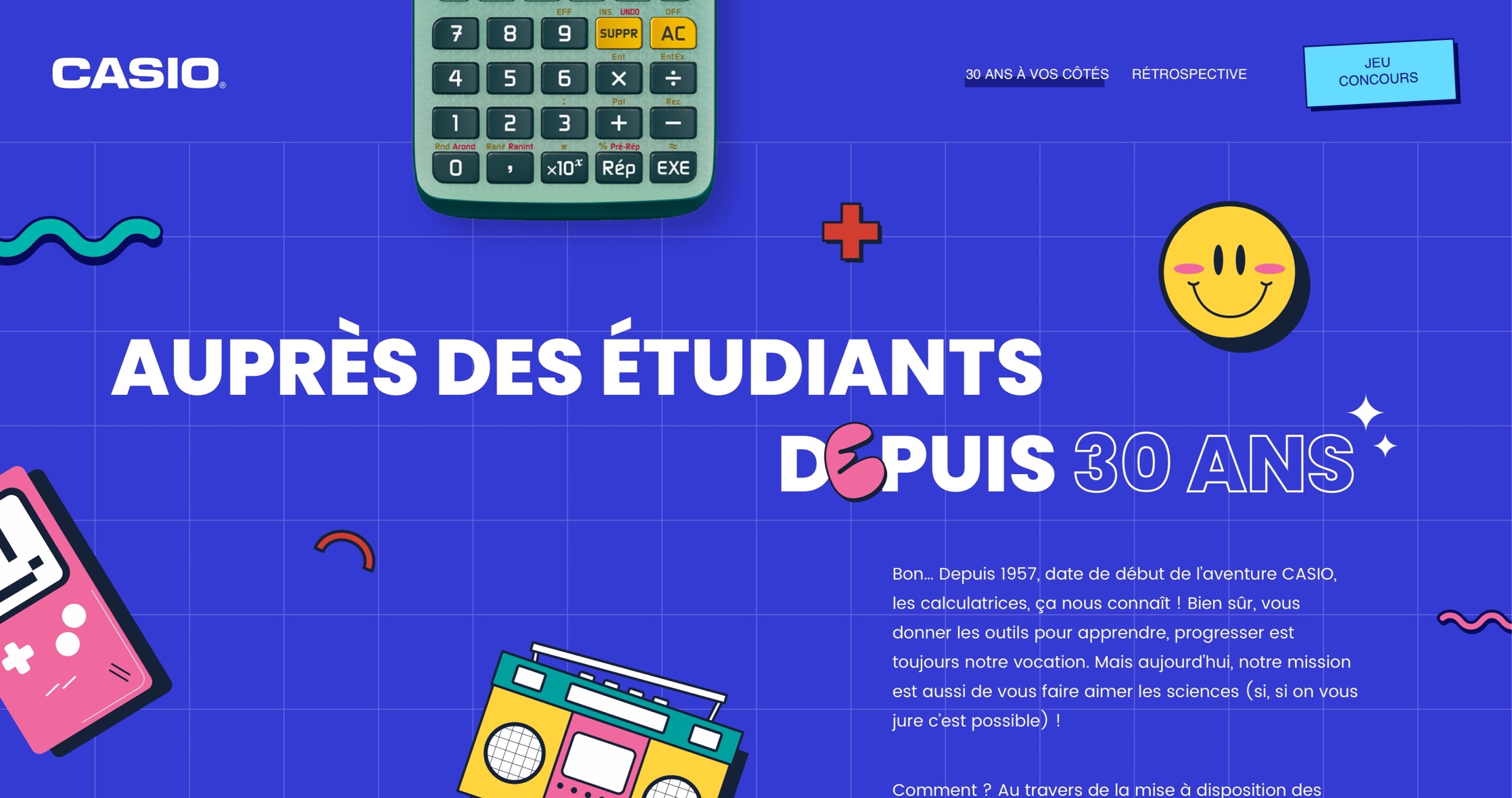 The agency has created a world of colors and graphic codes: geometric shapes, fun typography and stickers referring to this colorful period.
This landing page was the opportunity to come back on the different evolutions of the fx-92 with the writing of editorial contents around the famous calculator.
---
02
An online contest
to engage the student community
Pour toucher la cible étudiante dans le cadre de cet anniversaire, nous avons intégré une mécanique de jeu concours avec des lots à gagner, comme un piano Casio CT-S1 ou encore une Nintendo Switch, d'une valeur totale de plus de 1.200 euros.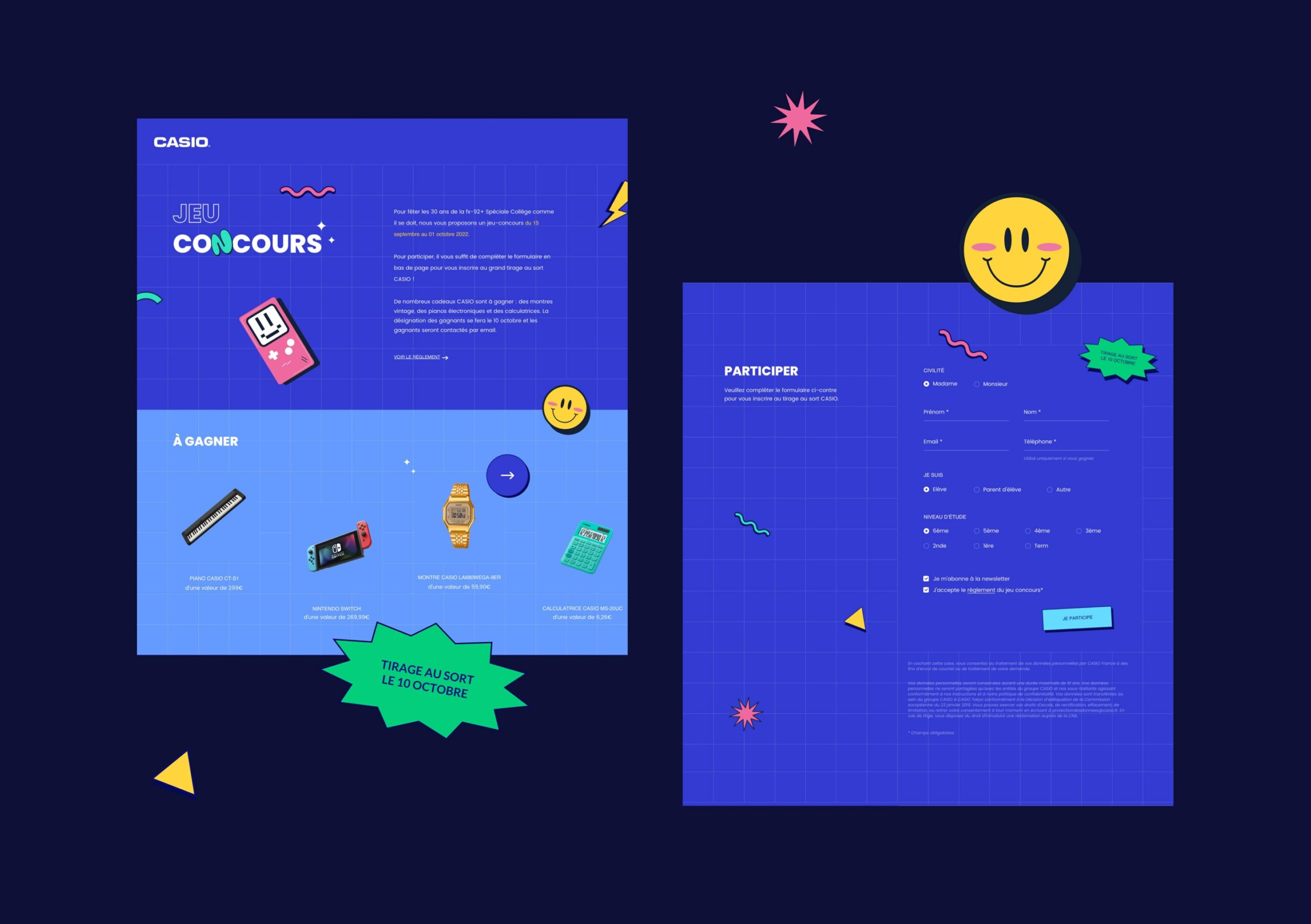 To participate, simply fill out the form at the bottom of the landing page and validate your entry for the draw. Participants could also specify their grade level, from 6th grade to 12th grade, in order to learn more about the profile of the subscribers.
This contest was the subject of a redirection campaign on the landing page via different social networks (Facebook, TikTok and Instagram).
Work
together
We put all our expertise at your service in order to carry out well-thought-out and well-executed projects alongside you. We look forward to meeting you.