Digitizing the House's international exhibitions
Digitizing
the House's international exhibitions
Christian Dior
What we create.
Skills
UX Design
WordPress development
HTML integration
The brief
Every year, the House of Christian Dior organizes traveling exhibitions around the world to showcase its iconic objects: the Lady Dior Bag, the Medallion Chair, etc.
In this context, Dior called upon the agency to offer an enriched experience to the visitors of the exhibitions.
The challenge
How to provide additional information to visitors wishing to know more about the House's exhibitions and their programming?
Our answer
01. A web application presenting the artists' program
02. A landing page highlighting key information about the exhibition
03. An exclusive collaboration with Korean teams
A multilingual and secure mobile web application
To reinforce the work of the guides present on site, we have digitized the proposed itineraries within the exhibitions by making available QR codes that are only accessible inside the exhibition.
Once scanned, they allow access to additional information on the exhibition and especially on the artists programmed: biography, word on the work, video interview...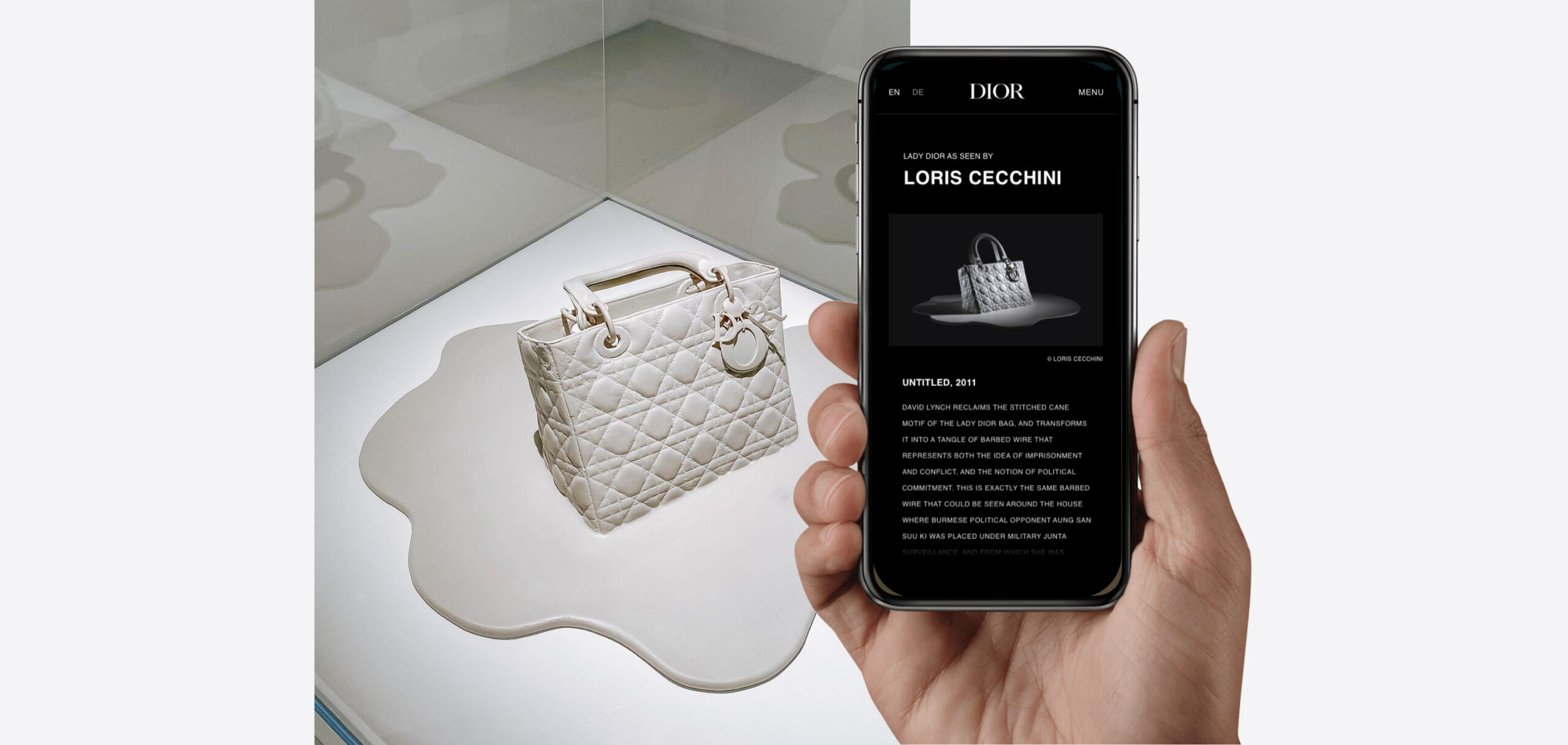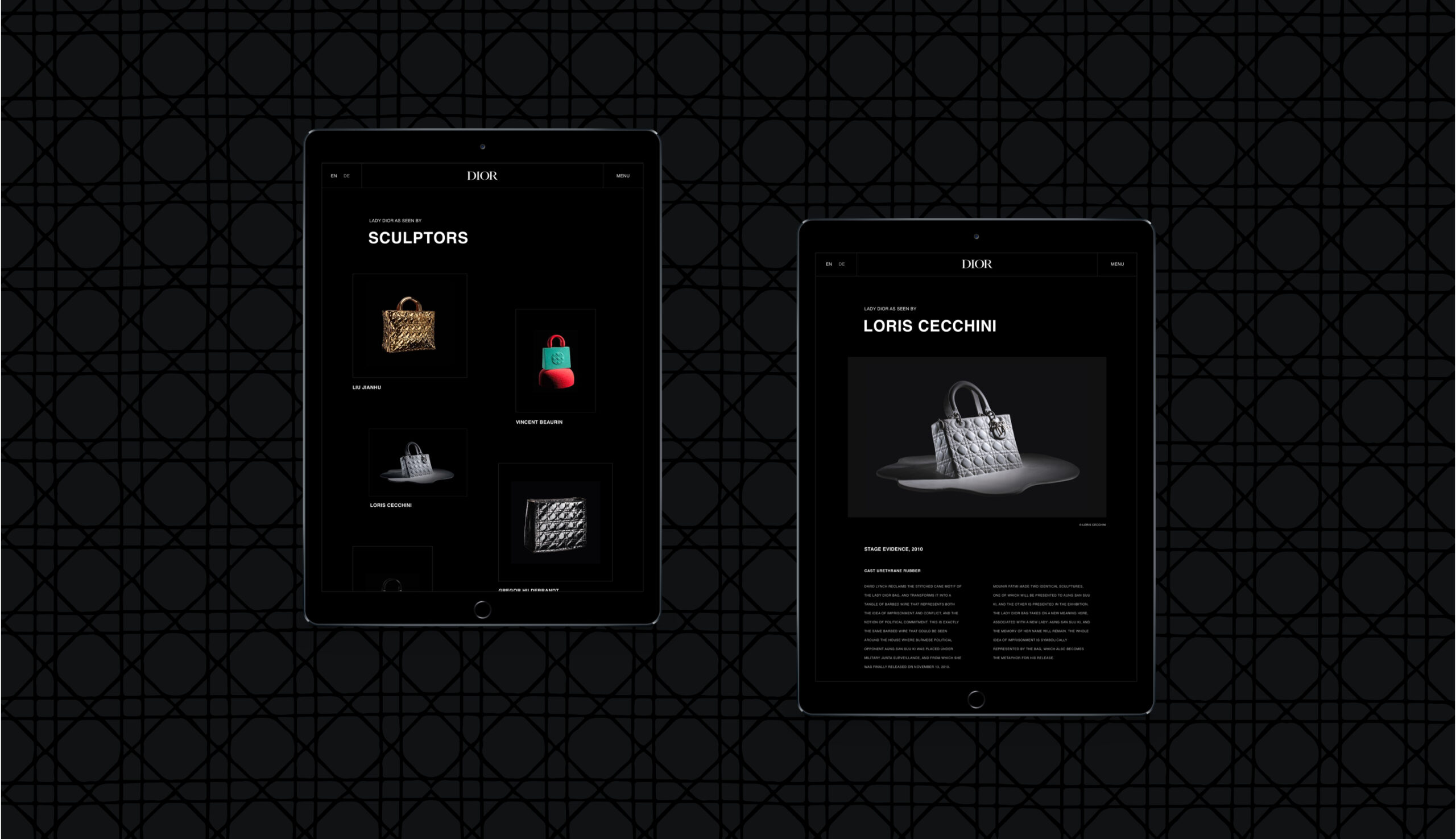 A landing page to present the exhibition
The digitization of the itineraries also takes place outside the exhibitions. For each edition, a QR Code allows the curious to access more information on the exhibition, such as the address or access to the ticketing.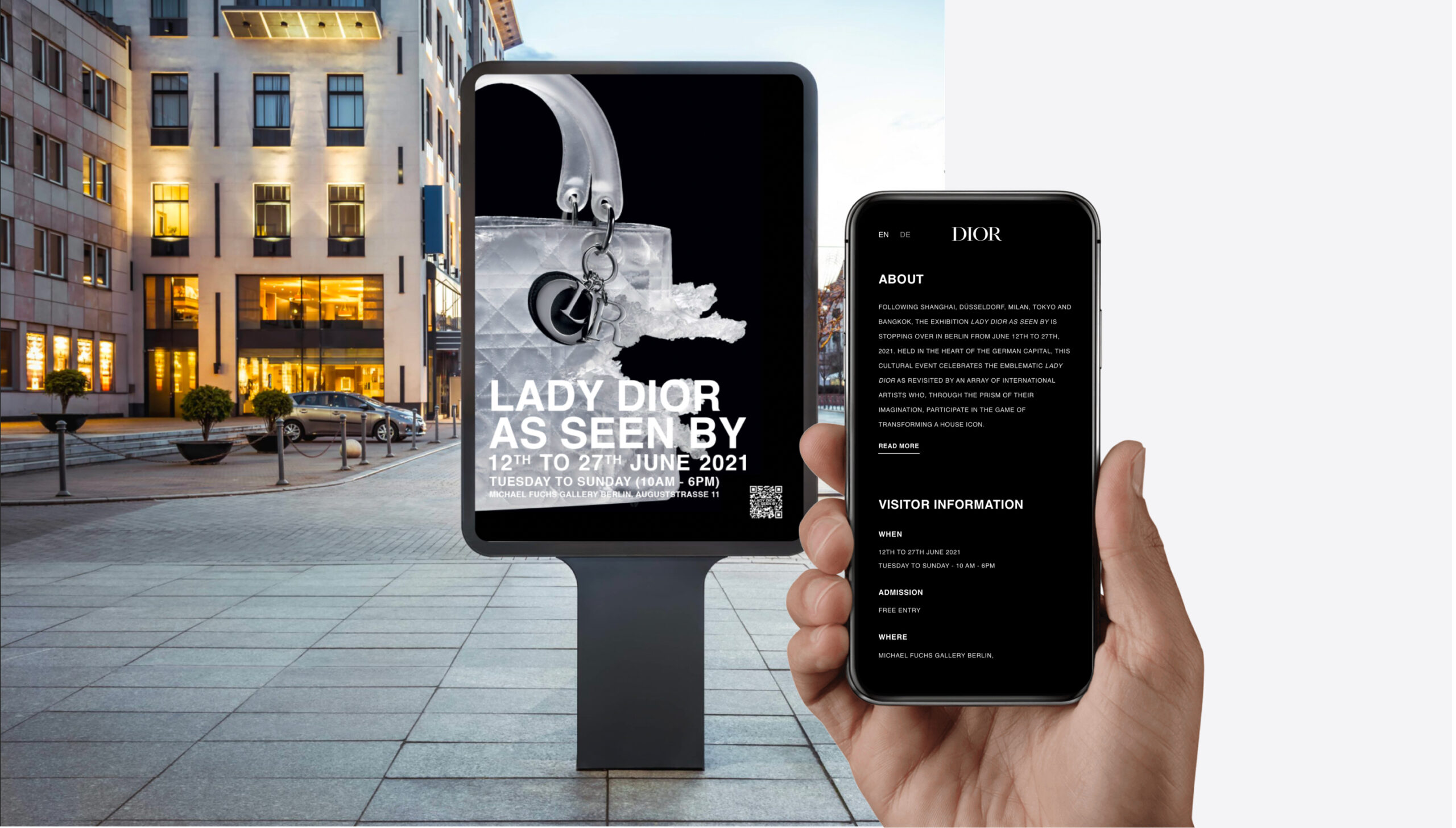 An exclusive collaboration with Korean teams
The agency developed a digital environment compatible with a famous Korean application: Kakao. Downloaded on 93% of the country's smartphones, it was necessary to offer a tool that could adapt to a new eco-system, so that exhibitions could be easily accessible to the Korean public.
Work
together
We put all our expertise at your service in order to carry out well-thought-out and well-executed projects alongside you. We look forward to meeting you.