Mobilize the majority
silent favorable
wind power
Mobilize the majority
silent favorable
wind power
France Energie Eolienne
What we create.
Project type
Campaign and digital activation
Social media
Sectors
Association
Renewable energies
Skills
Strategic planning
Copywriting
Art Direction
Motion design
Social media management
The briefing
France Energie Eolienne is the historical spokesperson for companies in the wind energy sector in France. Although the majority of French people are still in favor, wind turbines create a strong and audible social rejection, transmitted by a minority on social networks.
The mission

How to mobilize the silent majority in favor of wind energy and raise the level of debate?
Our solutions
01. A "shock" communication campaign where prejudices have been turned to our advantage in order to change the outlook on wind power.
02. A diffusion strategy on the Federation's social networks and viralization by micro-influencers in order to face opponents, wake up and engage the silent majority.
01.
A "shock" communication campaign
---
Specifically on social networks, we proclaim our commitments loud and clear and denounce injustices bluntly.
To defend the cause of wind turbines, we have chosen to use prejudices to our advantage with catchy messages to invite users to swipe, and look further.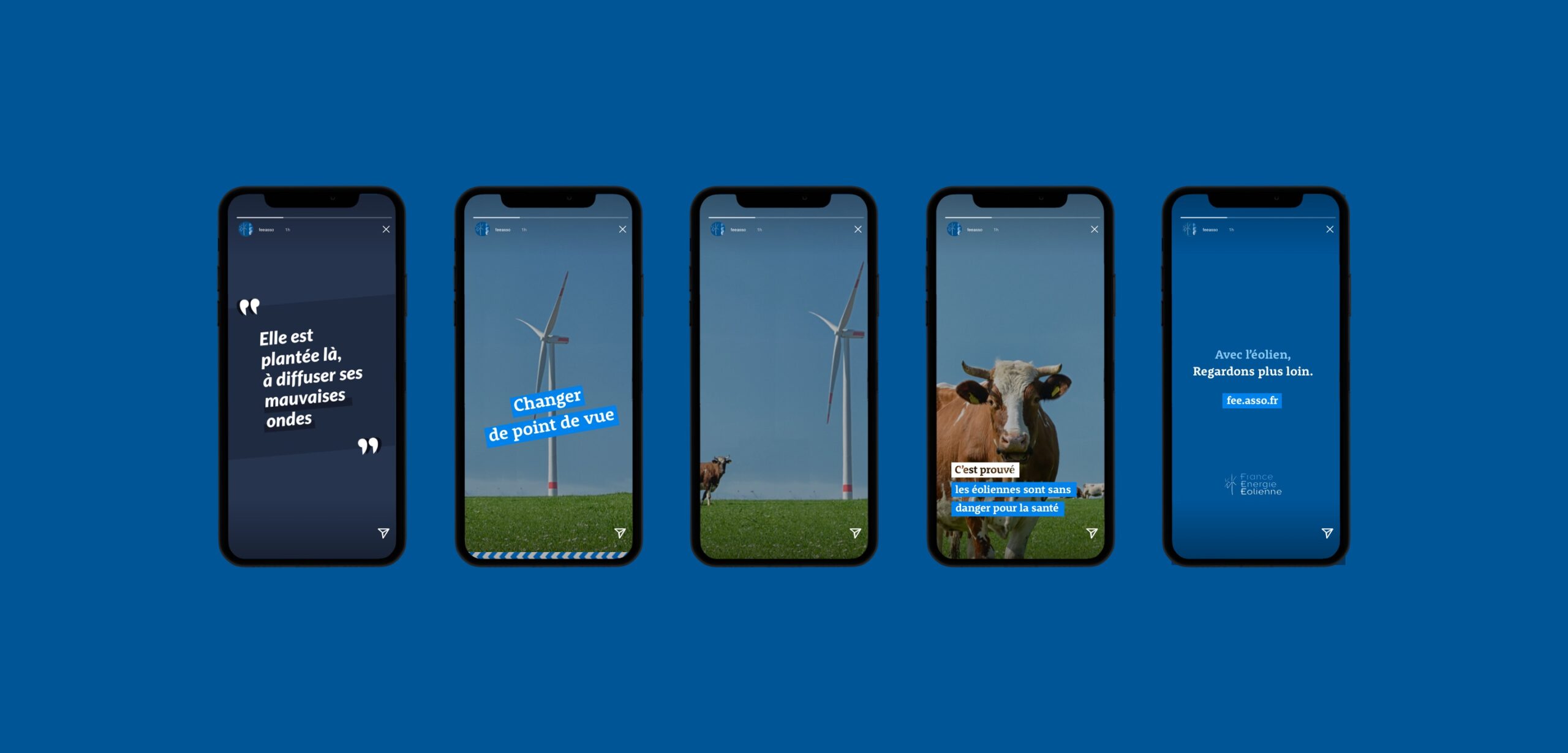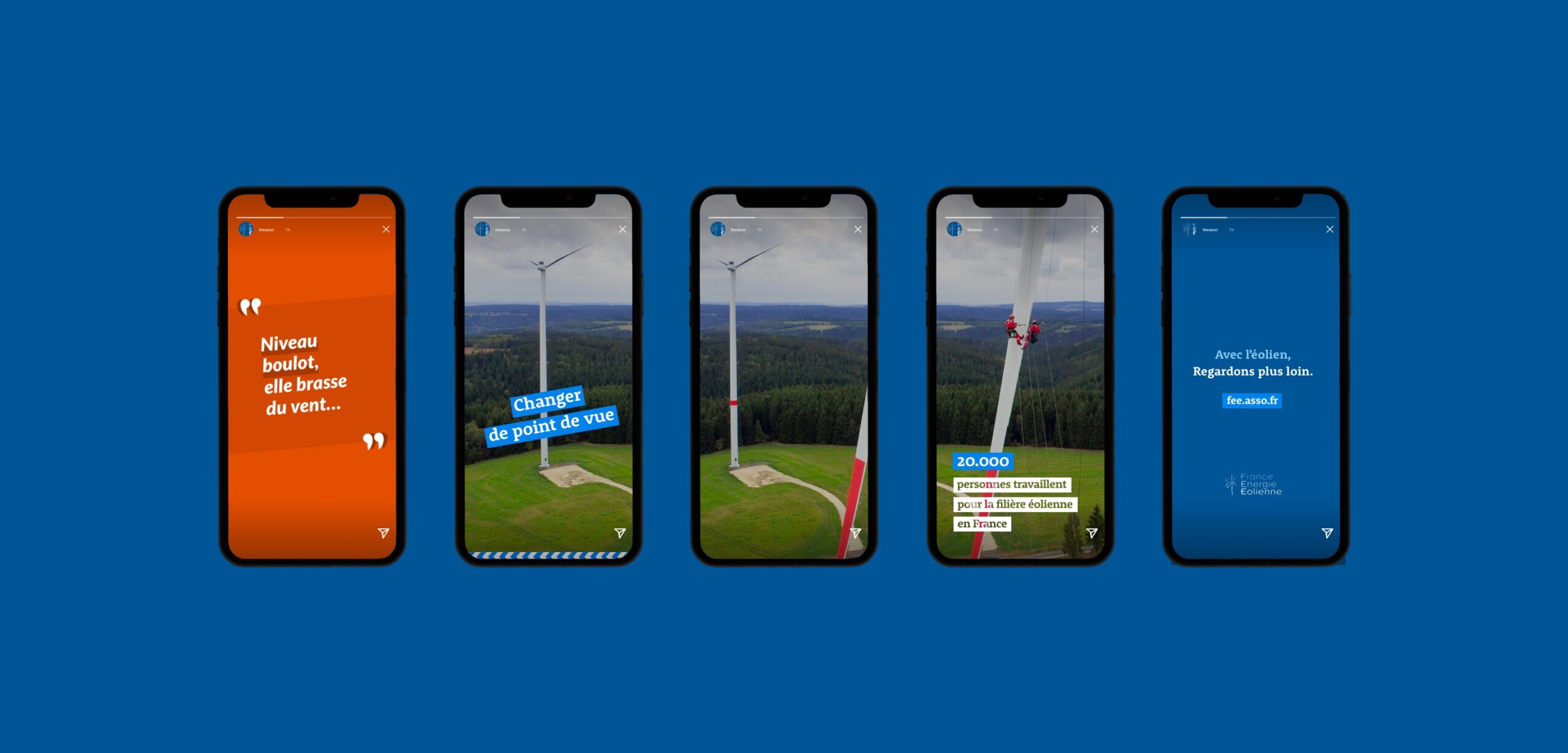 This campaign, is mainly on Twitter, Facebook and Instagram, took place in 3 stages:
A first phase of teasing during which shocking messages were broadcast on social networks in order to attract the attention of public opinion and make the launch go viral.
A second phase of revelation during which users were invited to look further, and where elements of context on the advantages of wind turbines were provided.
Finally on D + 7, educational carousels were posted to support key facts and figures; the opportunity to bridge the gap with the Federation's website.
---
02.
An amplification of the campaign embodied and
humanized
---
To encourage the Federation's followers to ask questions about wind power with the hashtag #Faitestourner, we organized lives on Facebook and Youtube during which the Federation's experts (engineers, members, scientists, local elected officials, etc.) were there responded like a podcast.
In Thread format on Twitter, users receive a response from an expert or a scientist.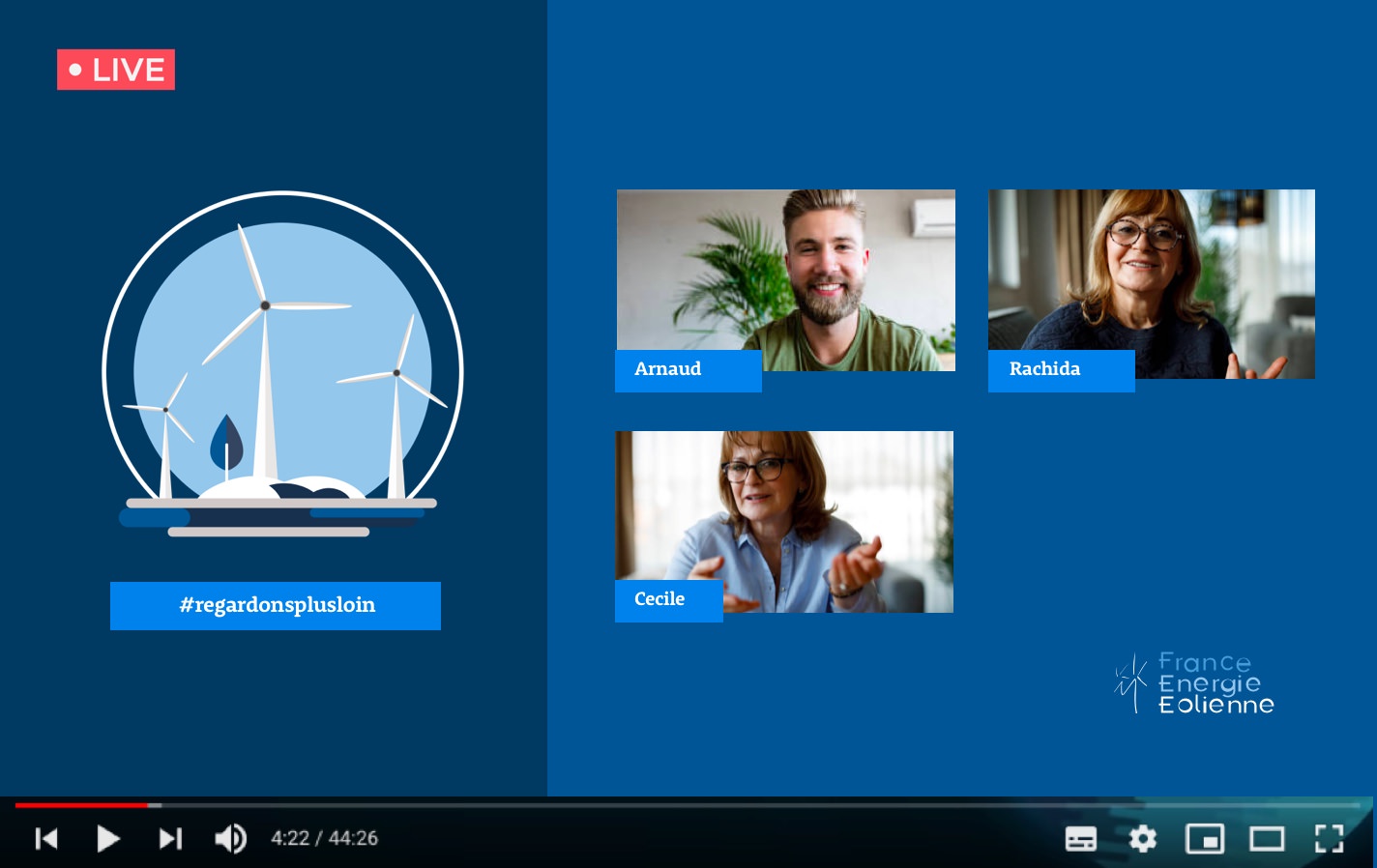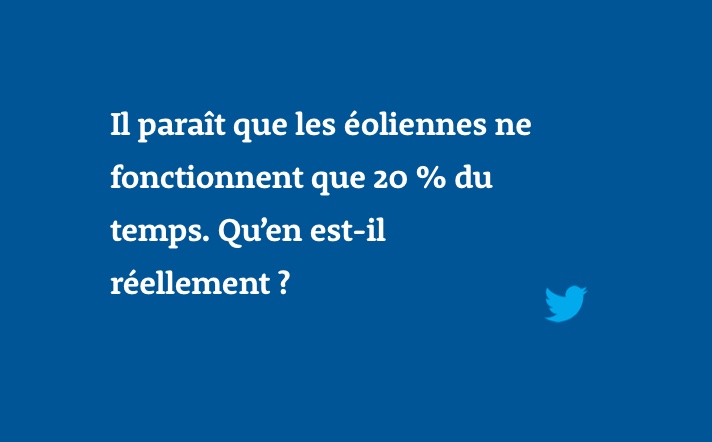 This system allows the debate to be refocused on real arguments, but also to highlight the different professions of the 20,200 direct and indirect jobs generated in France by the industry.
In order to create curiosity and viralize the campaign, this content was taken up by a dozen micro-influencers and by members of the Federation.
Work
together
We put all our expertise at your service in order to carry out well-thought-out and well-executed projects alongside you. We look forward to meeting you.