Develop the
btb notoriety
of an international
player
Develop the
btb notoriety
of an international
player
NC
What we create.
Sectors
Services
Technology
Transports
The briefing

Widely used by individuals, our client's solution also simplifies life for companies by making it possible to manage business trips, meals and shopping delivered to their employees' homes. Thanks to a simplified platform and personalized support, this international player in mobility and delivery wishes to develop the notoriety of its offer with a qualified BtoB target.
To meet this objective, our agency has developed a strategic recommendation based on the production of original content, amplified through diversified media partnerships and an influence campaign.
The mission

Create an editorial and amplification strategy to boost the notoriety of the BtoB offer of a player widely known for its BtoC offer.
Our answer
01. Design and implementation of affinity media partnerships with strategic targets (purchasing, HR, marketing, events)
02. Creation of influence campaign via Key Opinion Leaders in the sector
03. Writing of original SEO-optimized content to feed the company's blog
01. Media partnerships
Boost visibility through an amplification media strategy
We have worked hand in hand with a selection of affinity media, in order to co-create sponsored content that generates notoriety and qualified leads. The content was distributed both on the native platforms of our partners and on their social networks.
Results
Over 6,500 qualified prospects have read content related to our client's offering.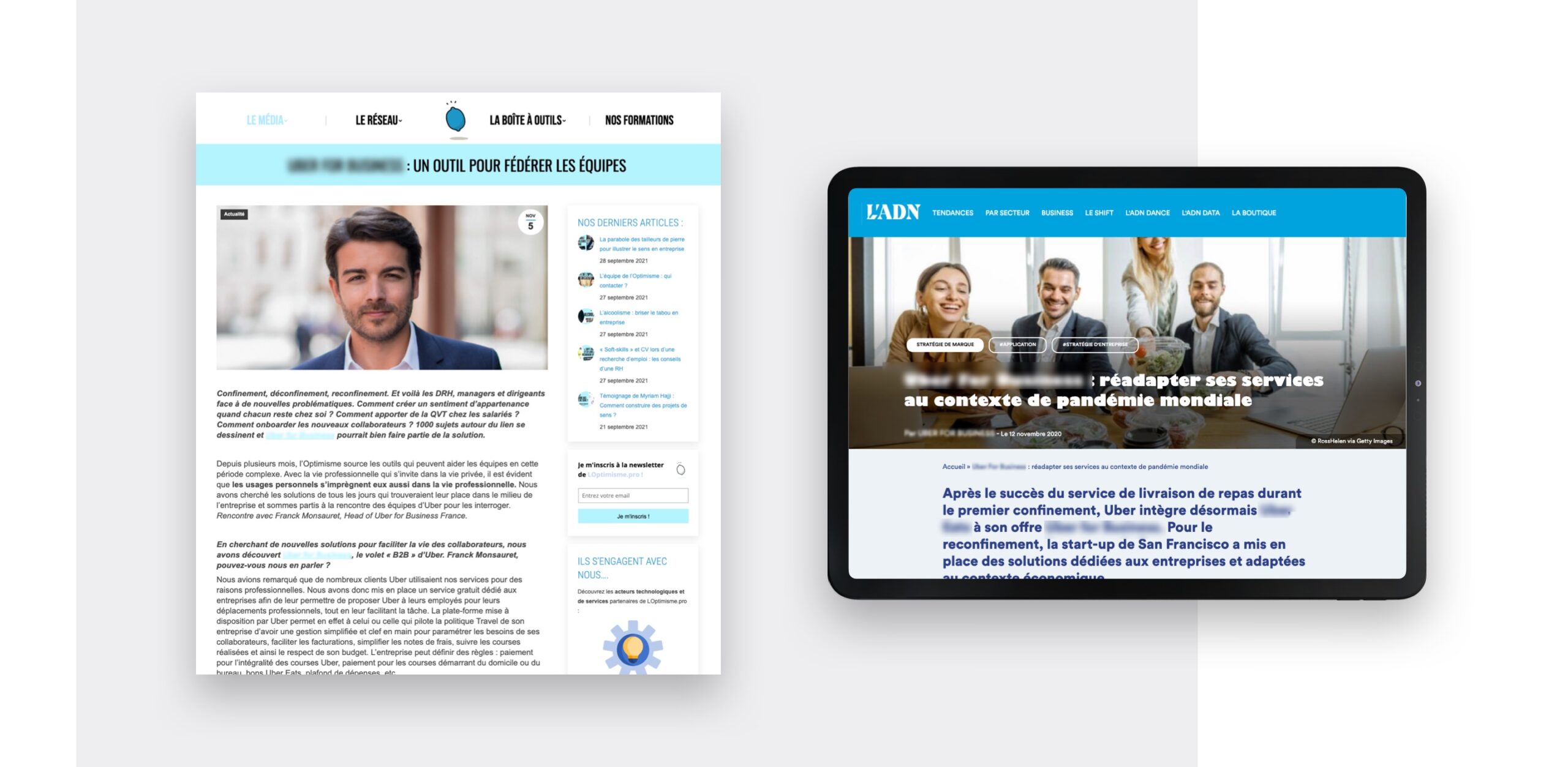 02. Influence
Creation of an influencer campaign
In order to work on the affinity with our professional target and generate legitimacy for our client on their BtoB offer, we carried out a "feedback" campaign using hand-selected Key Opinion Leaders. The impressions of these influencers on our client's offer were shared with their communities via their media of choice, from podcast to Linkedin.
Results
Over 43,000 impressions on Linkedin and nearly 2,000 listens, with posts made by influencers and nearly 500 interactions.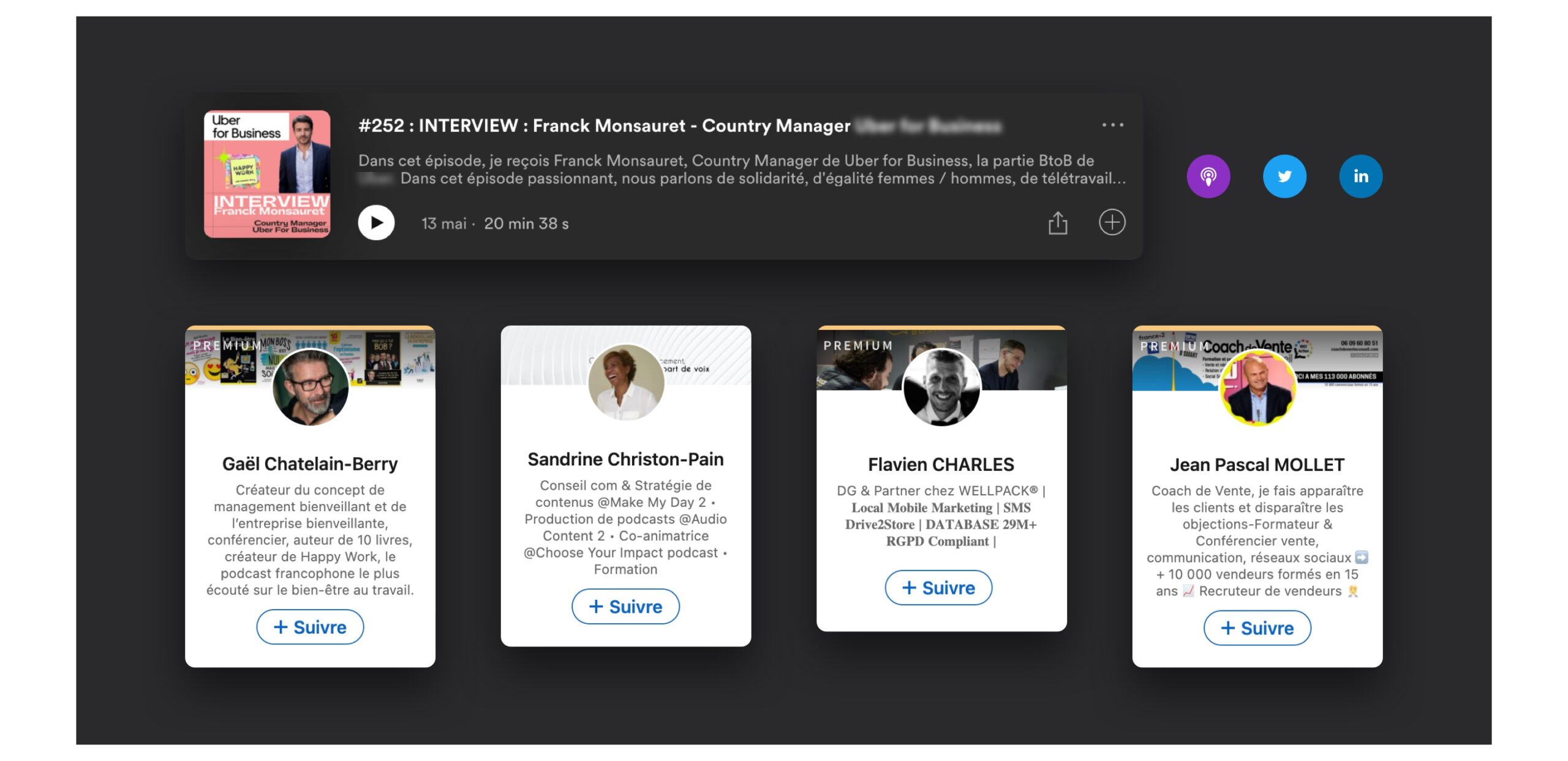 03. Brand content
Creation of original content
Interviews with professionals and influencers in the sector, writing on a trend or related to a chestnut tree: we strengthened our client's editorial charter by writing rich content and posts for the company's Linkedin page for 6 months.
Results
8 articles and client cases written by us, notably allowing our client to improve their natural referencing.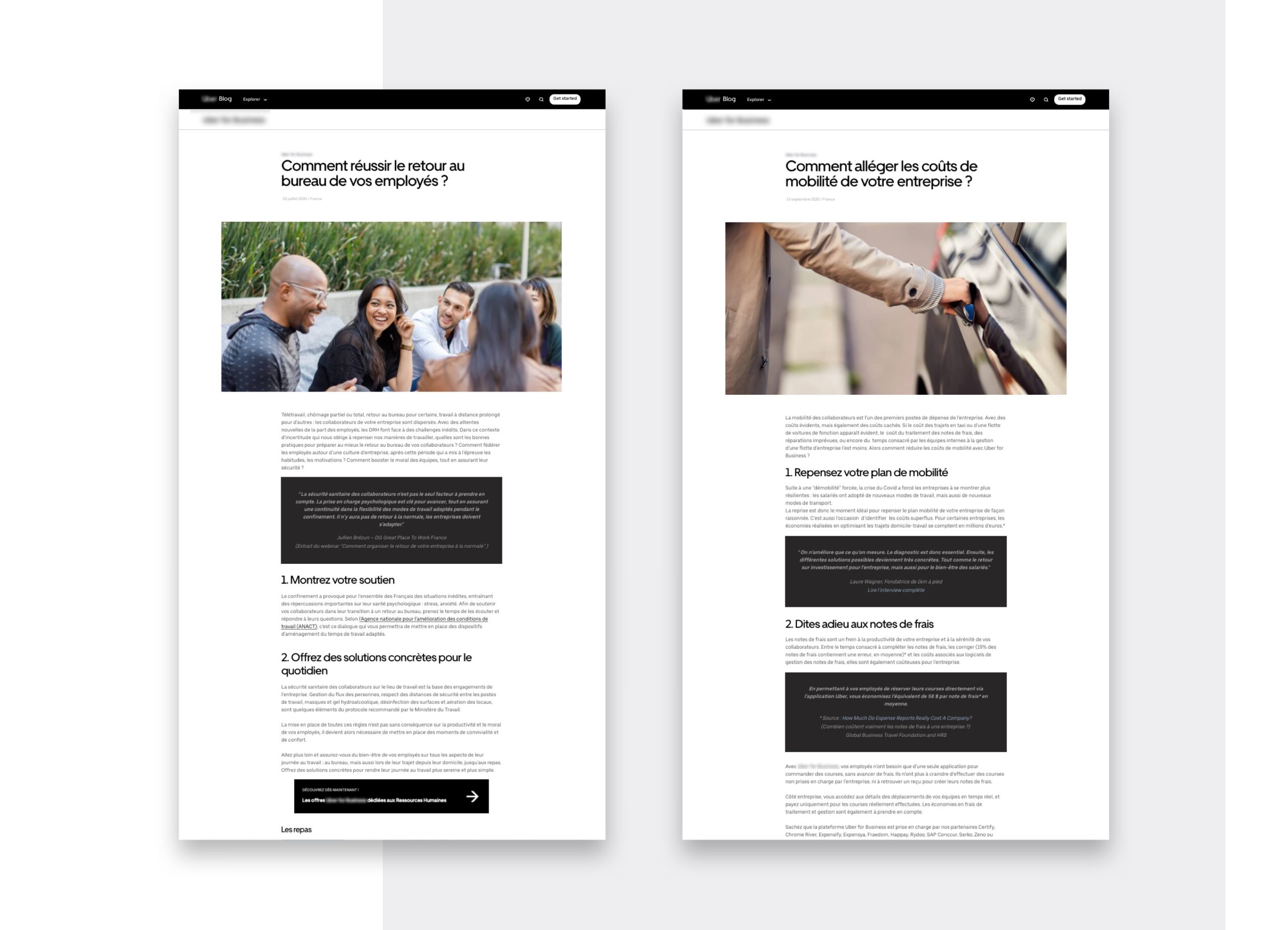 Work
together
We put all our expertise at your service in order to carry out well-thought-out and well-executed projects alongside you. We look forward to meeting you.