Helping a revolutionary project to take off

Helping a
revolutionary
project to take off
Flying Whales
What we create.
Project type
Website
Editorial strategy
Identity & Branding
Skills
UX Design
Art Direction
Motion design
WordPress development
Adapted to SEO & RGPD regulations
The brief
Flying Whales gave new life to the airship, once used to transport merchandise. Capable of transporting 60 tons of cargo and making geostationary flights, Flying Whales approached the agency on the occasion of the Dubai World Expo to redesign its graphic identity and rethink its digital presentation.
The challenge
How to reflect the image of a mature and serious industrial company, without omitting the poetic and desirable character of the project?
Our answer
01. A sober and elegant design to enhance the airship
02. A content that makes sense
03. A site that is easy to use and evolving
01.
A sober and elegant design to enhance the airship
Flying Whales is a revolutionary, ultra-innovative transportation solution. There is no need to do more, the company's unique expertise is sufficient in itself: "Less is more".
To give a poetic touch to the serious nature of this activity, creative interactions were imagined to present the airship, as well as modern and premium typography with a predominance of white, typical of this industry.
02.
A content that
makes sens
In charge of writing the texts for the site, we interviewed Flying Whales experts and designed different paths for different audiences and industries, with the goal of establishing contact. Particular emphasis was also placed on the company's CSR policy.
---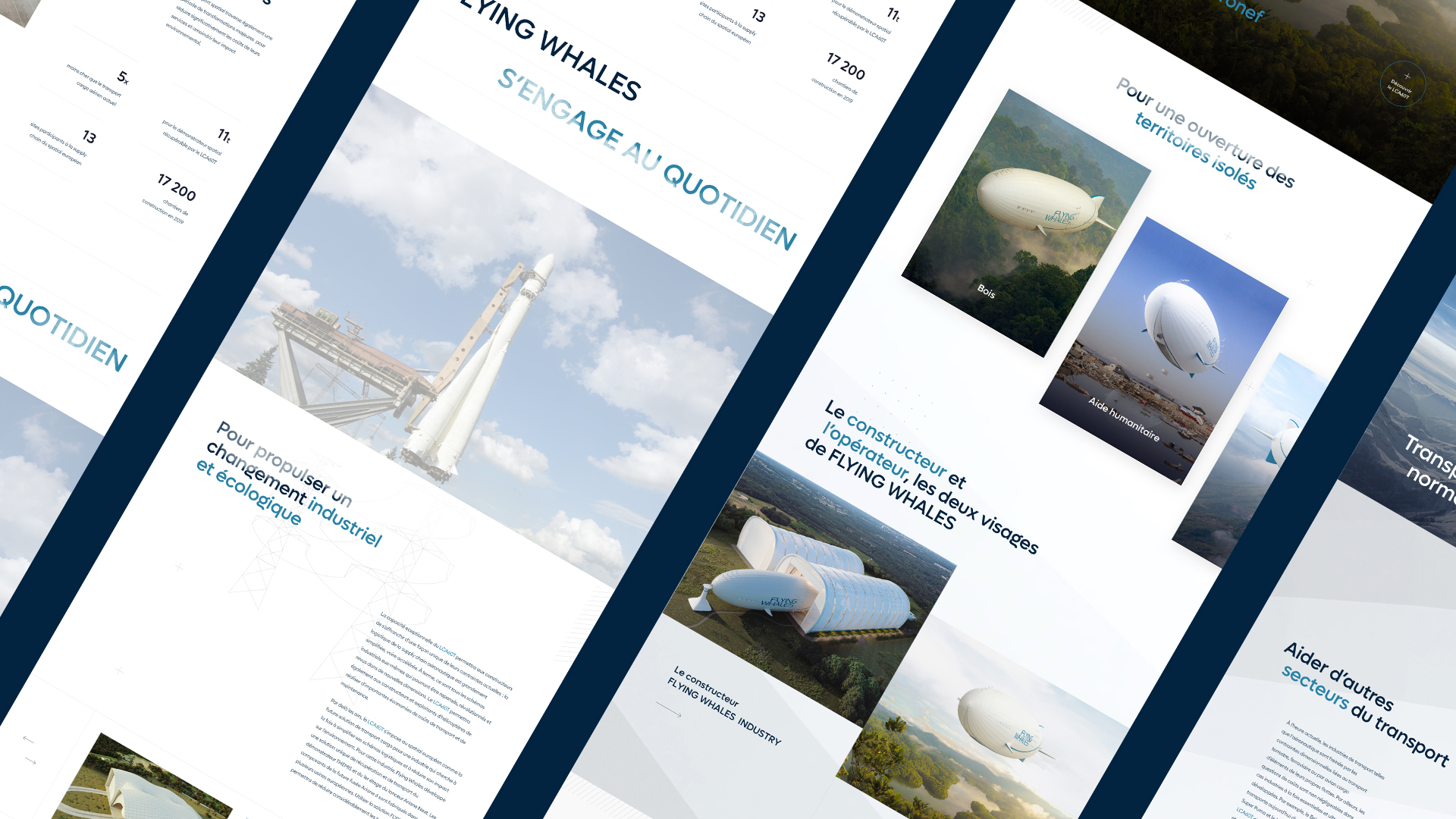 3.
A website that is as easy to use as technically strong.
---
In order to answer the requirements of flexibility, we developed an interface in Atomic Design, an approach to functional design that consists of thinking not by page but by templates and modules.
A technical solution allowing also a better natural referencing was set up. It responds to strong requirements in order to preserve the existing SEO while improving it, by indexing new resources (like articles).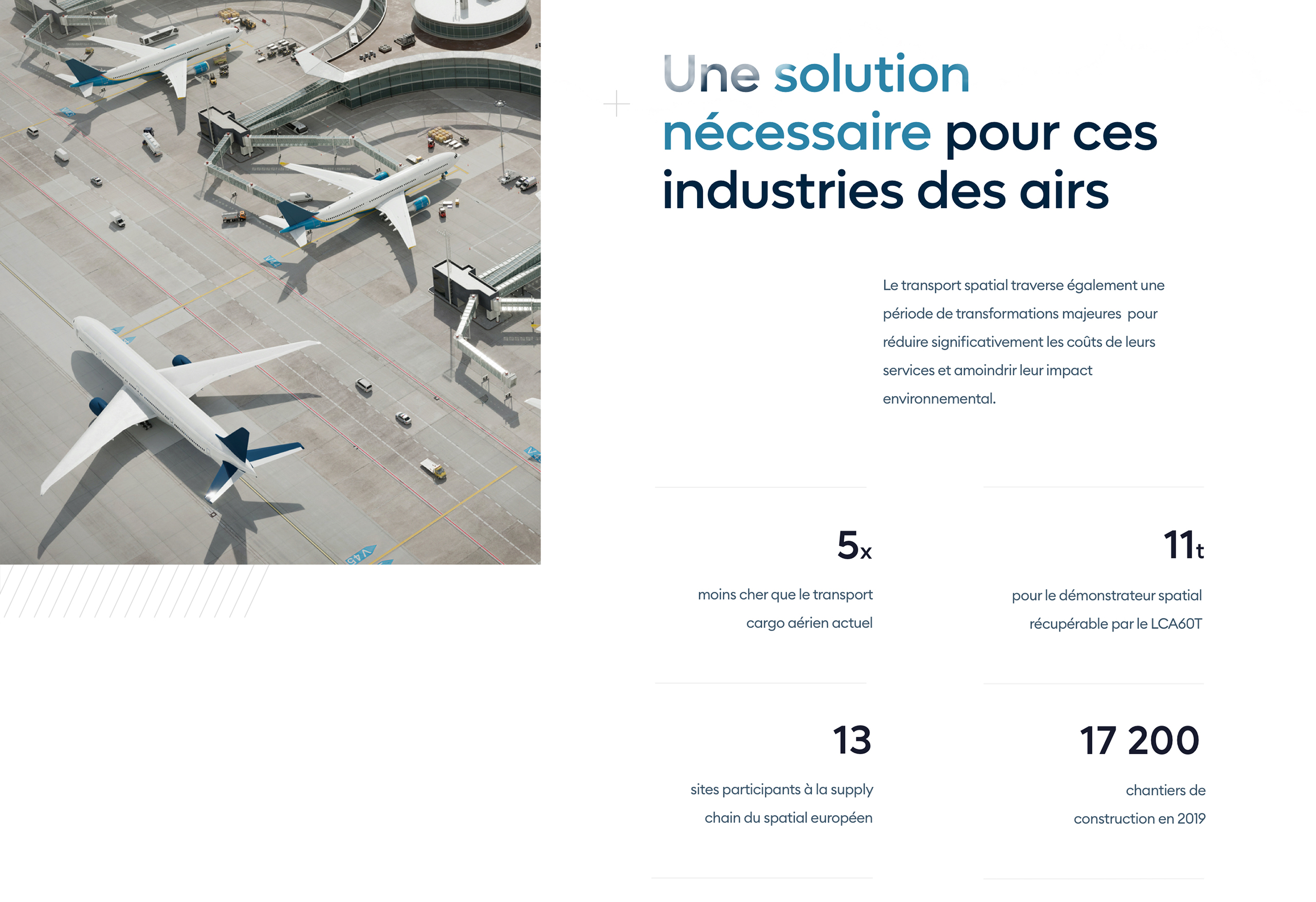 Work
together
We put all our expertise at your service in order to carry out well-thought-out and well-executed projects alongside you. We look forward to meeting you.