Create an unprecedented 100% virtual rural event
Create an unprecedented
100% virtual
rural event
Fédération des syndicats d'exploitants agricoles
What we create.
Project type
Campaign and digital activation
Mobile App
Social media
Skills
Copywriting
Social media management
UX Design
Art Direction
HTML integration
The briefing
On the occasion of the regional elections and in a health context that is not very favorable to the organization of gatherings, we have created the first 100% virtual rural event in order to let citizens express themselves on societal issues related to the countryside (education, transport , health…).
The mission
How to recreate the conditions of a protest and give a voice to "online" protesters?
Our solutions
01. Recreate the conditions of live #LibertéRuralité
02. Mobile use, up to 500k connections / second
03. A team mobilized throughout the day
A countdown was posted a few days before the event to arouse the interest of public opinion and the press. On D-Day, a virtual curtain raiser made it possible to unveil videos of representatives and field interviews playing on the conditions of a committed speech.
01.
Recreating live conditions #LibertéRuralité
---
Internet users were able to post their demands online; both on the site and also on twitter with the hashtag #LibertéRuralité
A multi-platform and social media engagement, to which was added a counter of "live" participants, undoubtedly intensified the mobilization of the demonstrators on D-Day.
---
02.
Mobile use, up to
500k connections / second
---
Massively connected on their smartphones, mobile users were able to easily access the site during the day of the event, with a technical architecture designed to withstand connection peaks of up to 500k requests per second.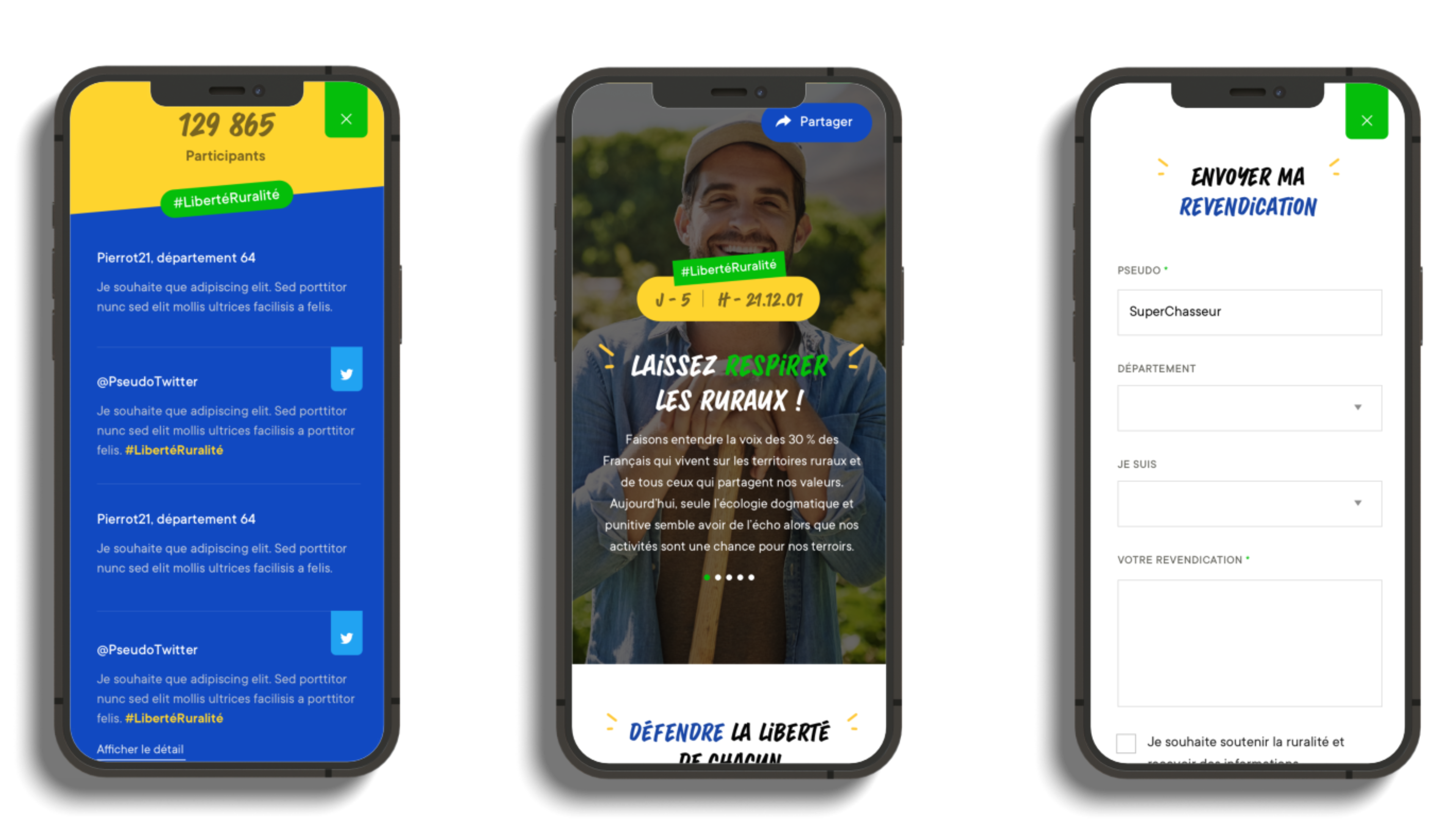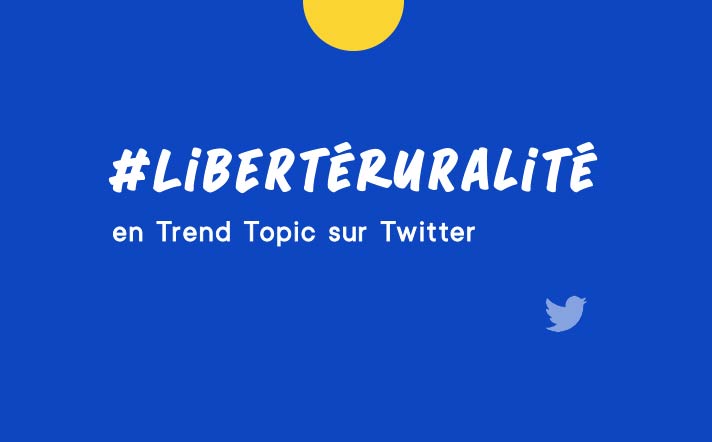 03.
A mobilized team throughout the day
More than 3 moderators guaranteed the success of the operation, to manage the 50 claims per minute posted during the height of the event. A technical on-call service has also been put in place to monitor connections at national level.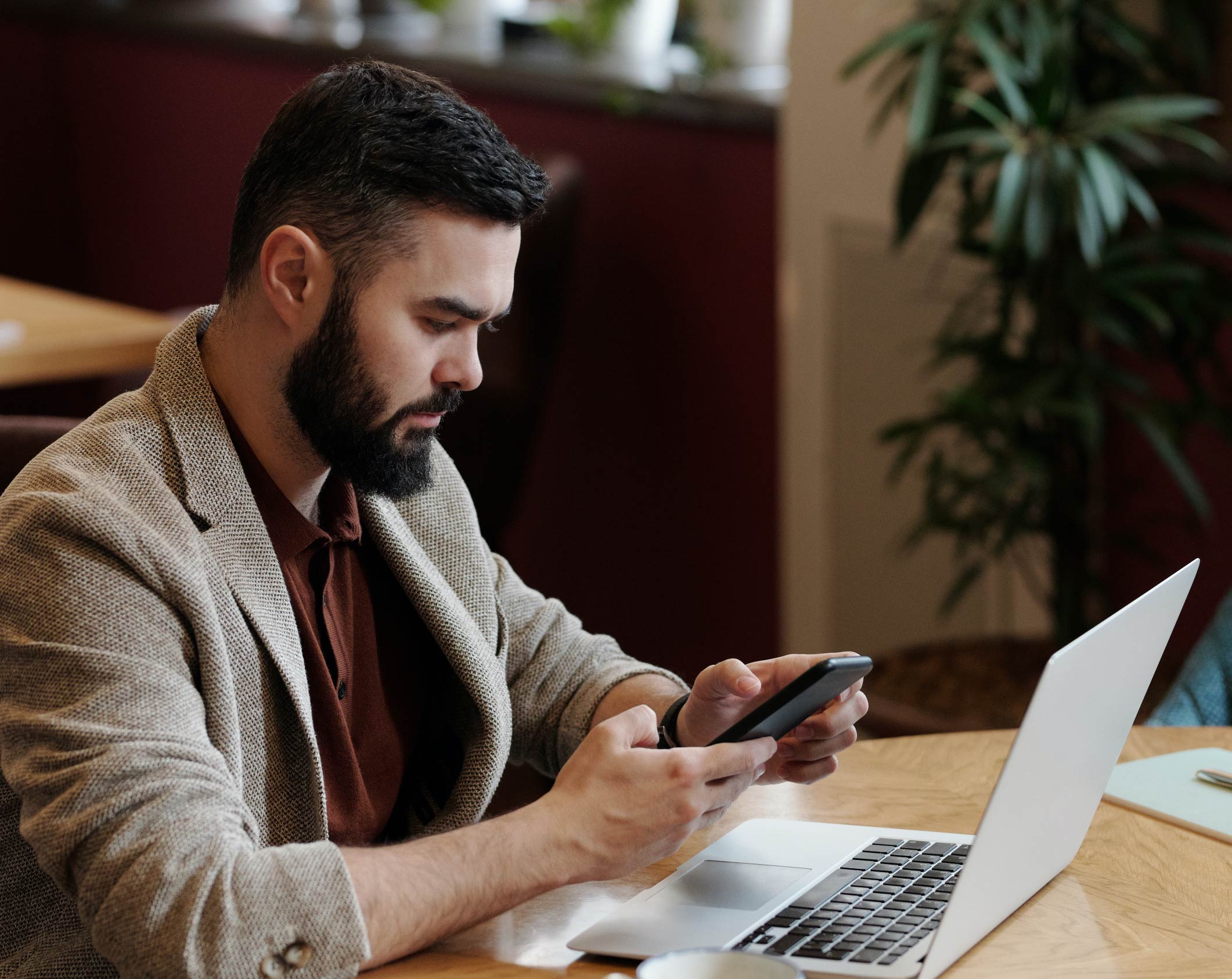 Work
together
We put all our expertise at your service in order to carry out well-thought-out and well-executed projects alongside you. We look forward to meeting you.