Create
the symbol of a whole
natural
ecosystem

Create
the symbol
of a whole
natural
ecosystem
Foundation for Nature Preservation
What we create.
The brief
In 2022, the "Foundation for the Protection of Wildlife Habitats" officially becomes the "Foundation for Nature Preservation". This name change is an opportunity to define a new identity, while highlighting 40 years of experience in favor of biodiversity. The Foundation called upon the Bien-Fondé agency to design a perennial and more modern graphic universe.
The challenge
How do we create a visual identity that instills a new dynamic and highlights the Foundation's missions?
Our response
01. Creation of the logo and the graphic charter
02.

Design of posters and flyers

03.

The visual declination of stationery supports
01.
Creation of the logo
and the graphic charter

To bring the Foundation's actions and engagements to life, the creative team began by imagining a logo, taking advantage of several ideas.
The first angle chosen is to highlight an emblematic animal to embody the role of the Foundation. Thus, graphic variations are proposed around three birds, markers of biodiversity: the kingfisher, the curlew, and the heron. This track 1, with the variation including a Eurasian curlew, is the one chosen by the Foundation.
The second approach is based on a strong, more unifying symbol: the creation of a crest. This crest is composed of different elements representing the institution's fields of intervention: the letter "F" (for Foundation), the fauna, the flora, the wetlands and the warm aspect.
The third logo is more abstract with the combination of two symbols illustrated and united in a single graphic line: a heart for benevolence and flora for environmental commitment.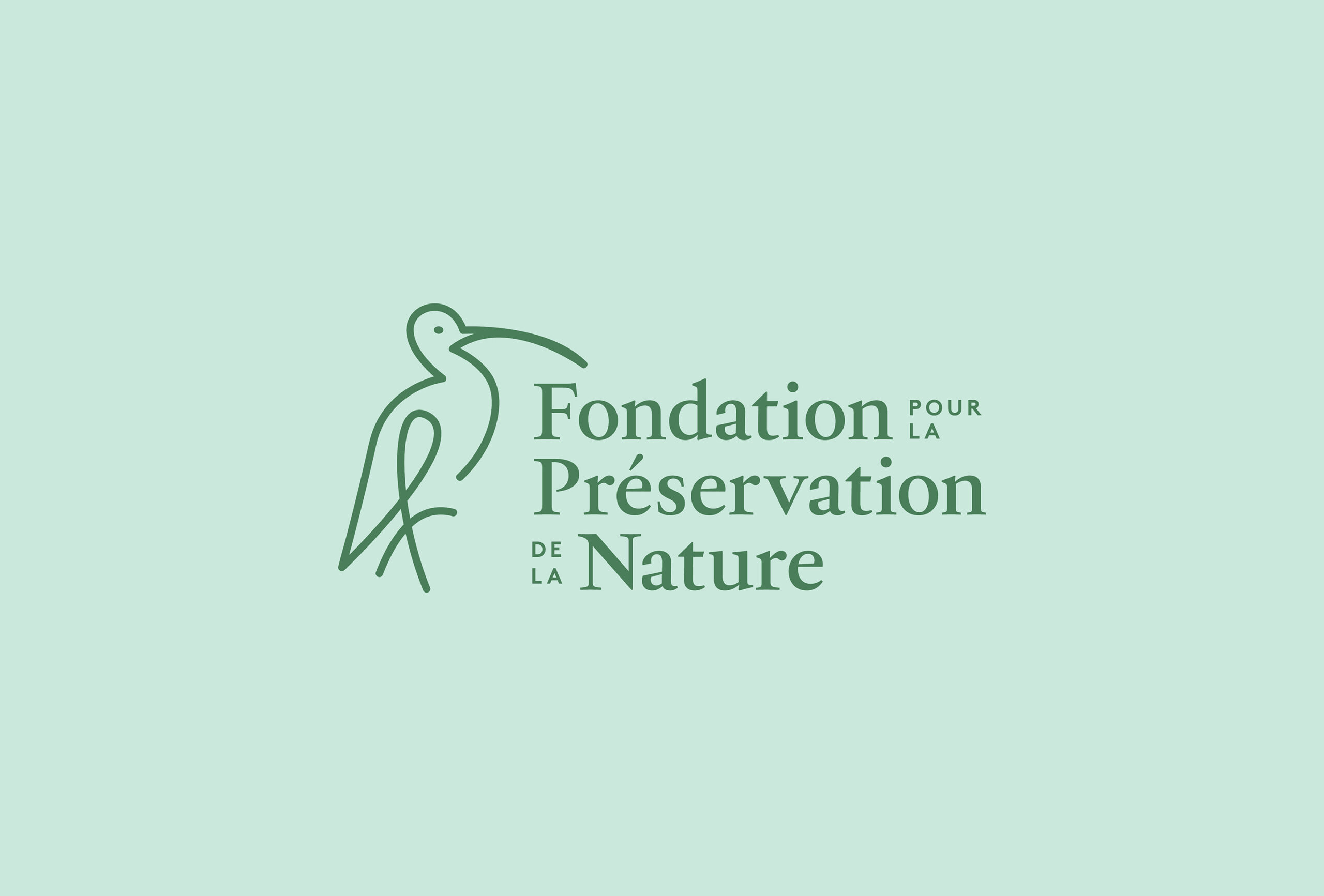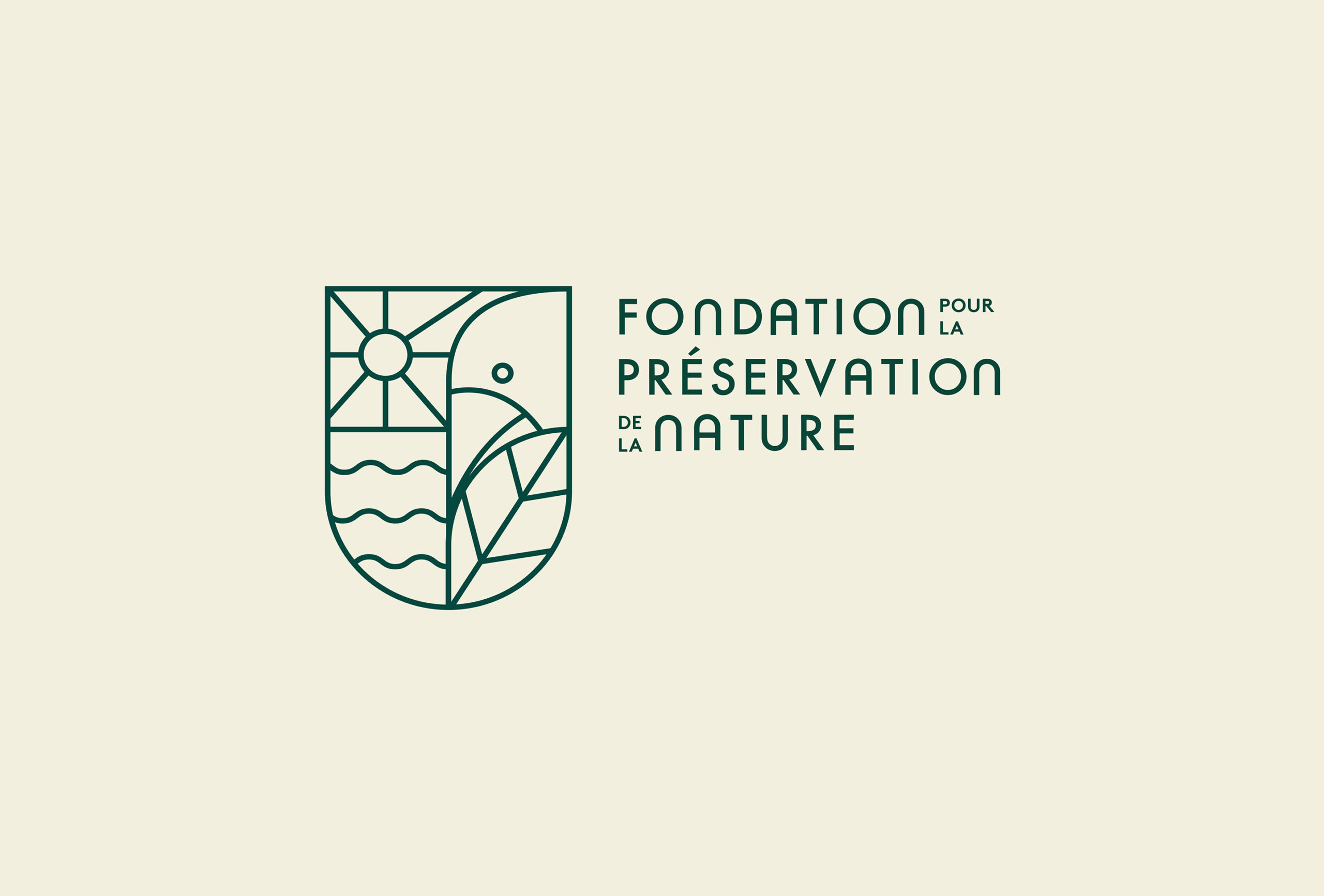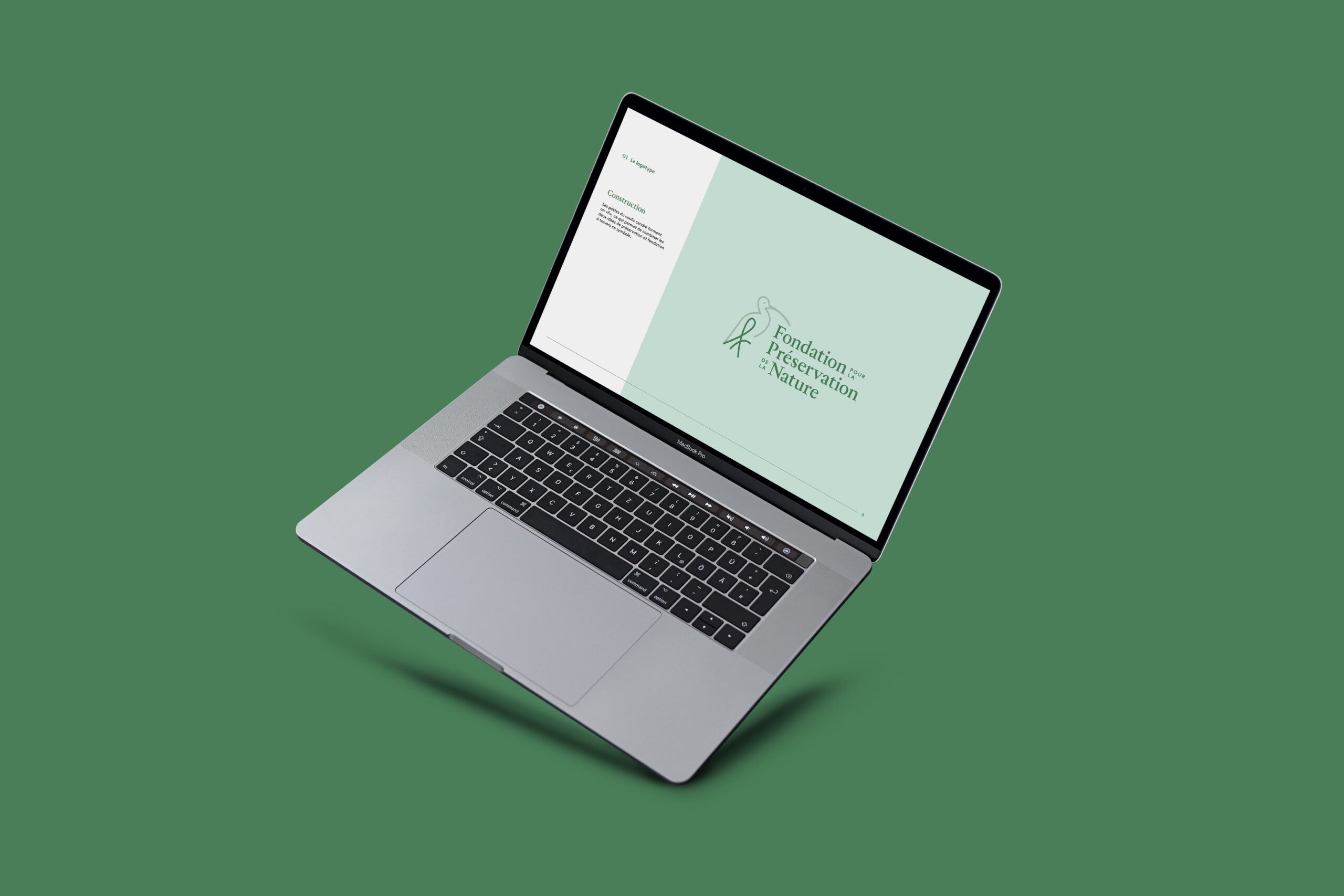 Then, the definition of a typography is also an essential asset to the charter since it must transcribe the educational, serious and friendly aspect of the collective. This is why we turned to a light and timeless typeface to reinforce the positioning of the Foundation.
The choice of colors plays an important role as well. They must reflect the values conveyed: know-how, sustainability, trust and transparency.
Thus, our choice is naturally oriented towards a palette that reflects nature and retranscribes the notion of territory: a dominant green color with soft tonessober and elegant.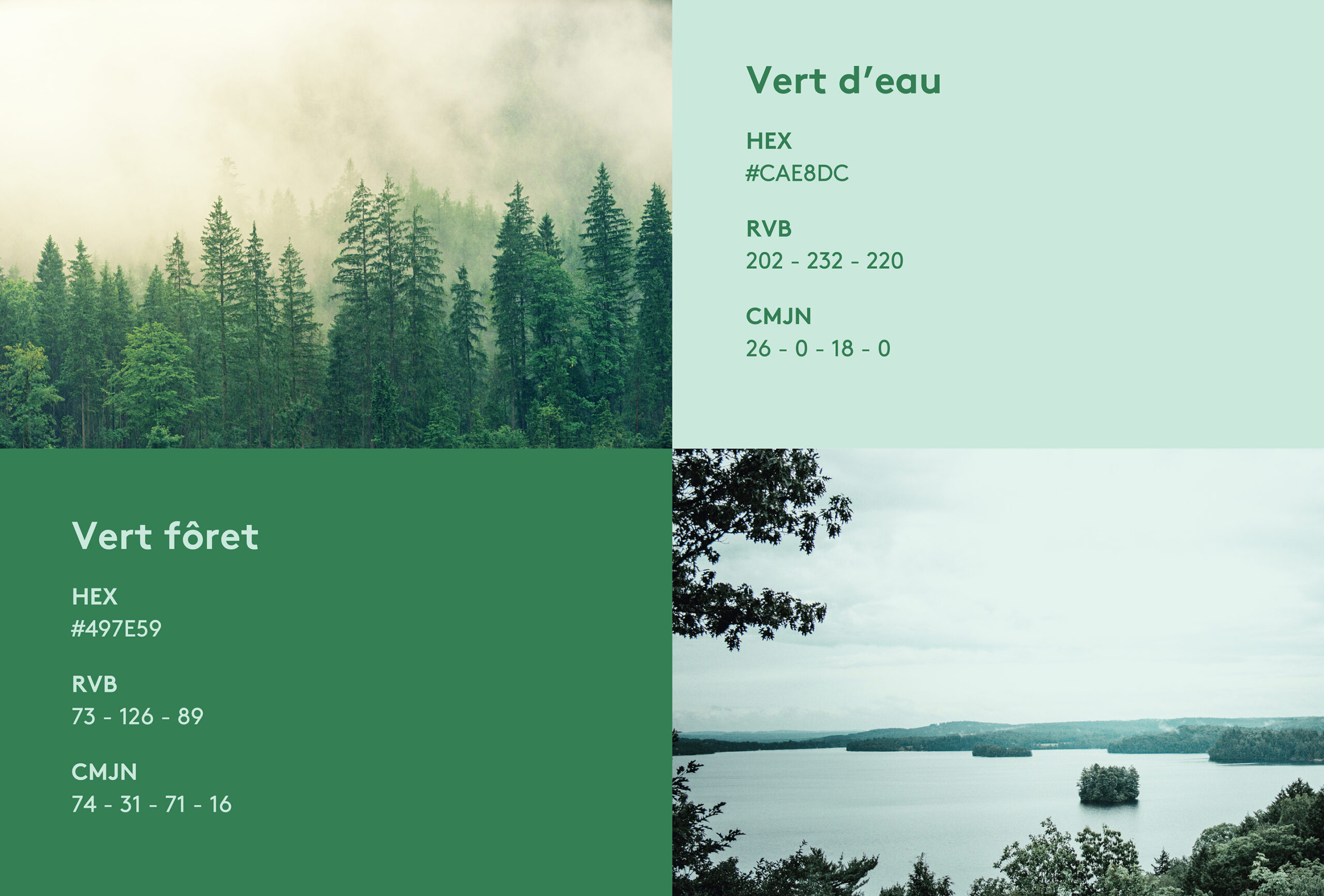 02.
Design
of posters and flyers
To support the Foundation in its mission, the agency produced several specific communication supports. Thus, based on our graphic charter proposal, we also delivered a series of posters and flyers, with a claim specially reworked for this visual redesign.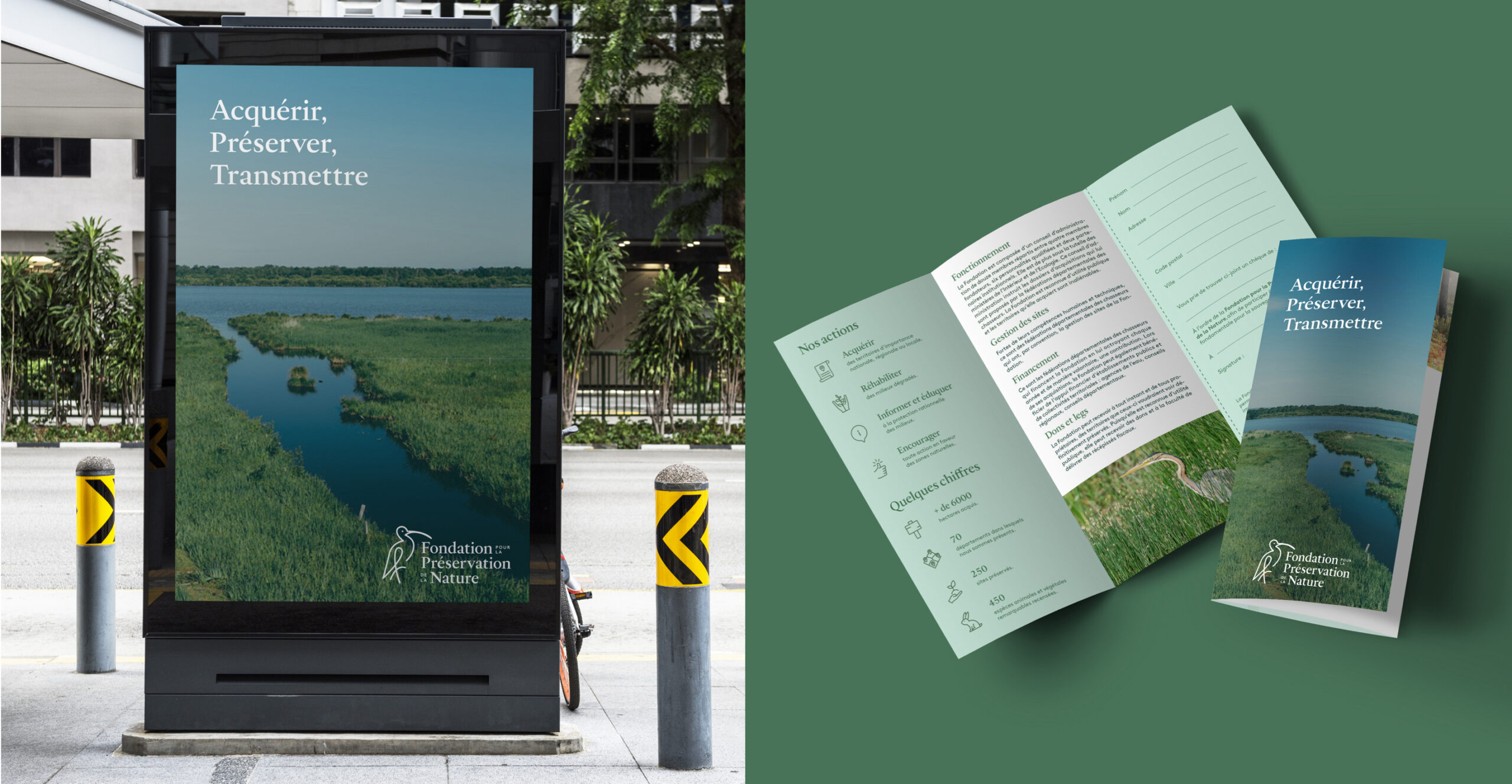 03.
The visual declination
of stationery supports
To complete the branding elements, the agency designs paper supports for the Foundation's network of partners. Always with the aim of sharing its commitment with as many people as possible, we have designed business cards and letterheads, but also an email signature, or Powerpoint and Word templates...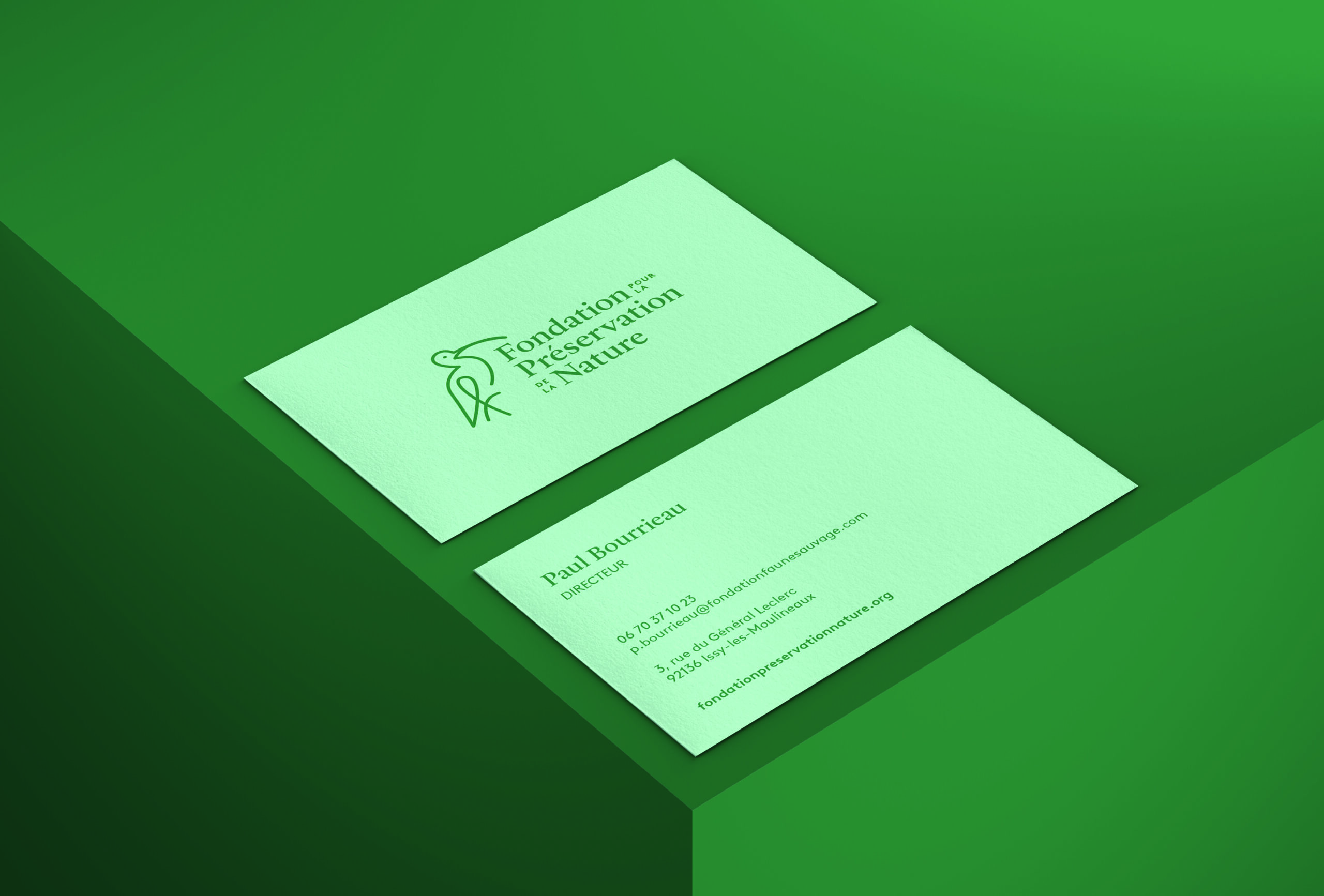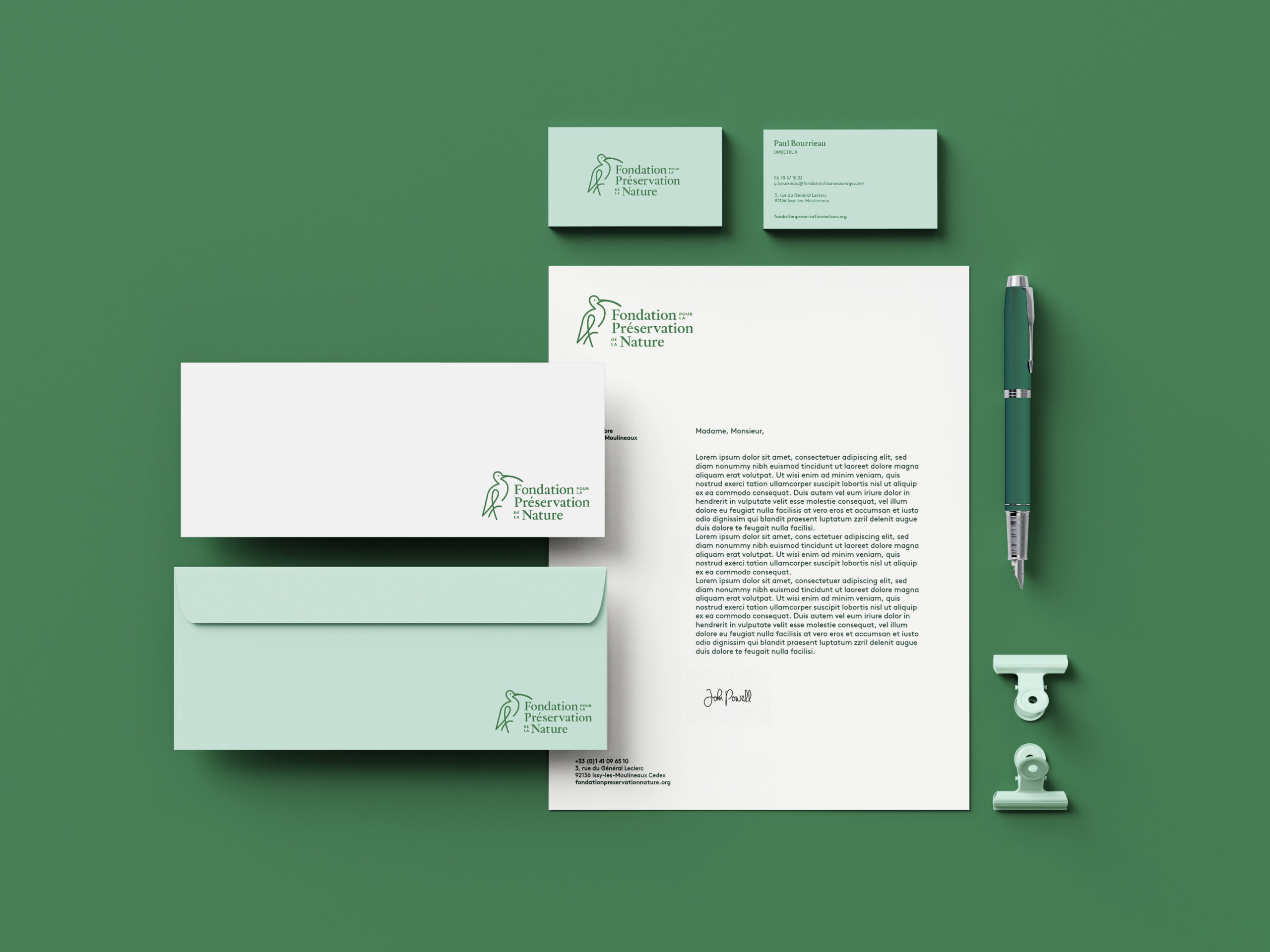 Work
together
We put all our expertise at your service in order to carry out well-thought-out and well-executed projects alongside you. We look forward to meeting you.