Offer an immersive, tailor-made web app in-store
Offer
an immersive, tailor-made web app
in-store
Dior
What we create.
Project type
Website
Interactive installation
Skills
UX Design
WordPress development
Adapted to SEO & RGPD regulations
The briefing
The iconic 30 Montaigne – a symbol of Parisian elegance for 75 years – reopened its doors on 6 March 2022, after over two years of renovation.
In this context, Dior called on the agency to offer its international clientele an experience inspired by social networks, in line with its digital practices.
The mission
How to offer an enriched online experience to store visitors?
Our answer
01. An application designed as a social network
02. Personalised and enriched visitor journeys through in-store experiences
03. A mobile first device
01.
An application designed as a social network
---
Intuitive navigation, swiping, stories, video portraits, podcasts and interactive content, the web app plays with the codes of social networks to offer visitors a digital and immersive journey.
We have developed a navigation system that is both fluid, thanks to the "Swipe", and addictive with the infinite "Scroll". A way of encouraging visitors to continue their visit and discover new content.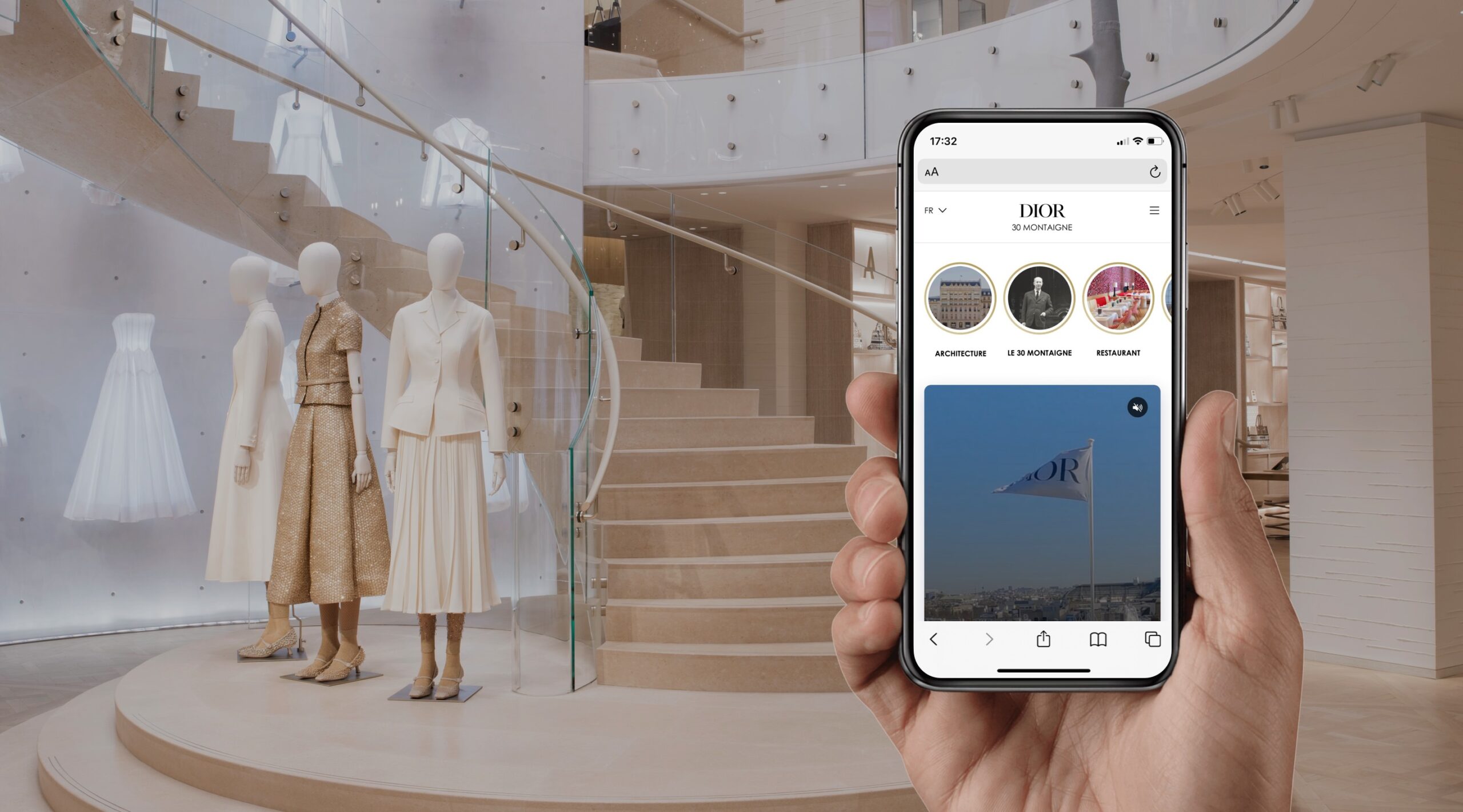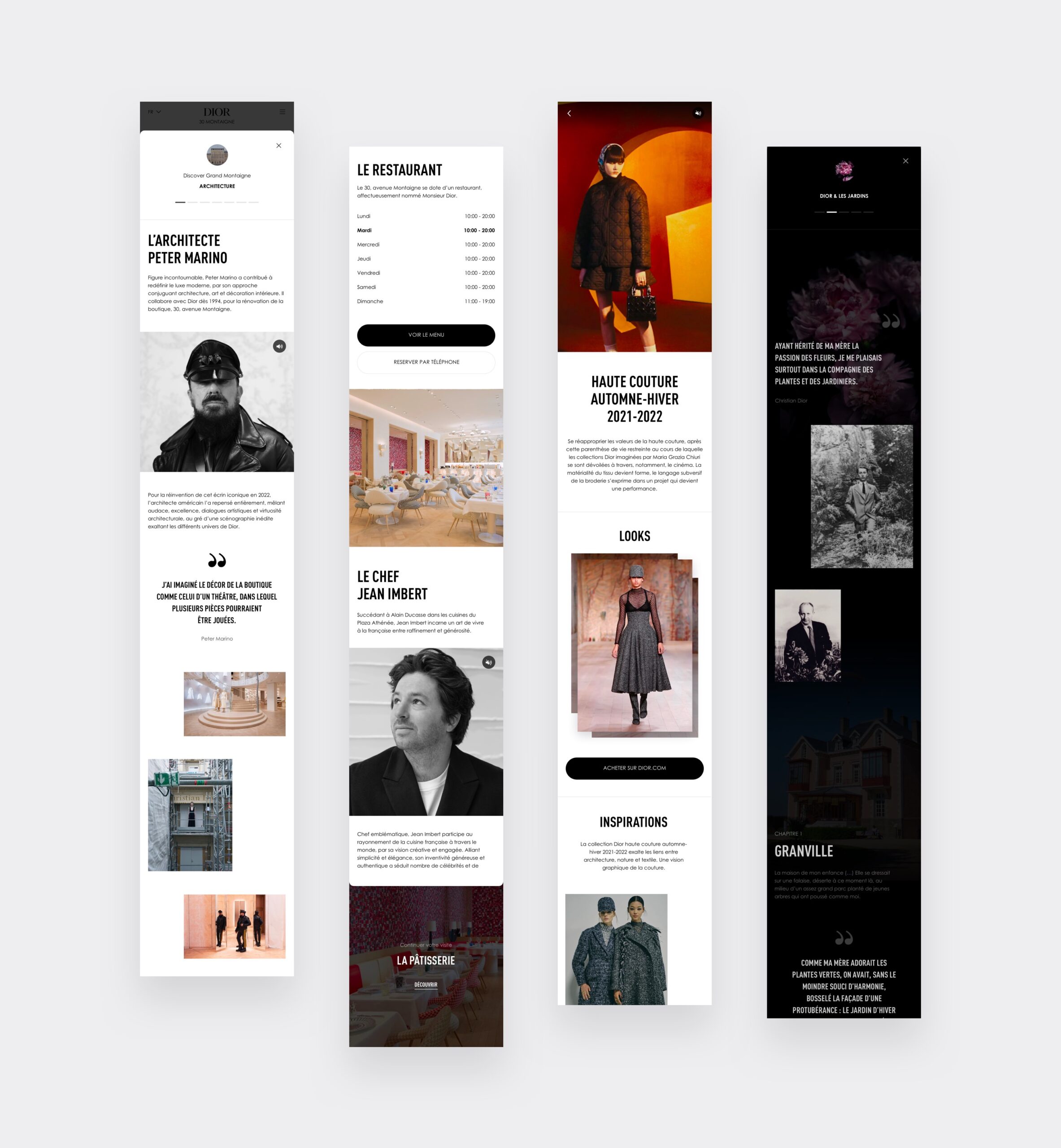 02.
Personalised and enriched visitor journeys through in-store experiences
---
Designed to offer a complementary experience to the visit, the web app accompanies the customer in the discovery of the place so that the visit goes smoothly. For example, content is offered to the mobile user according to the time available for the visit.
To accompany the exploration of the shop, QR codes are also available to provide additional information on the works and furniture present in the store, the history of the place or about Christian Dior himself.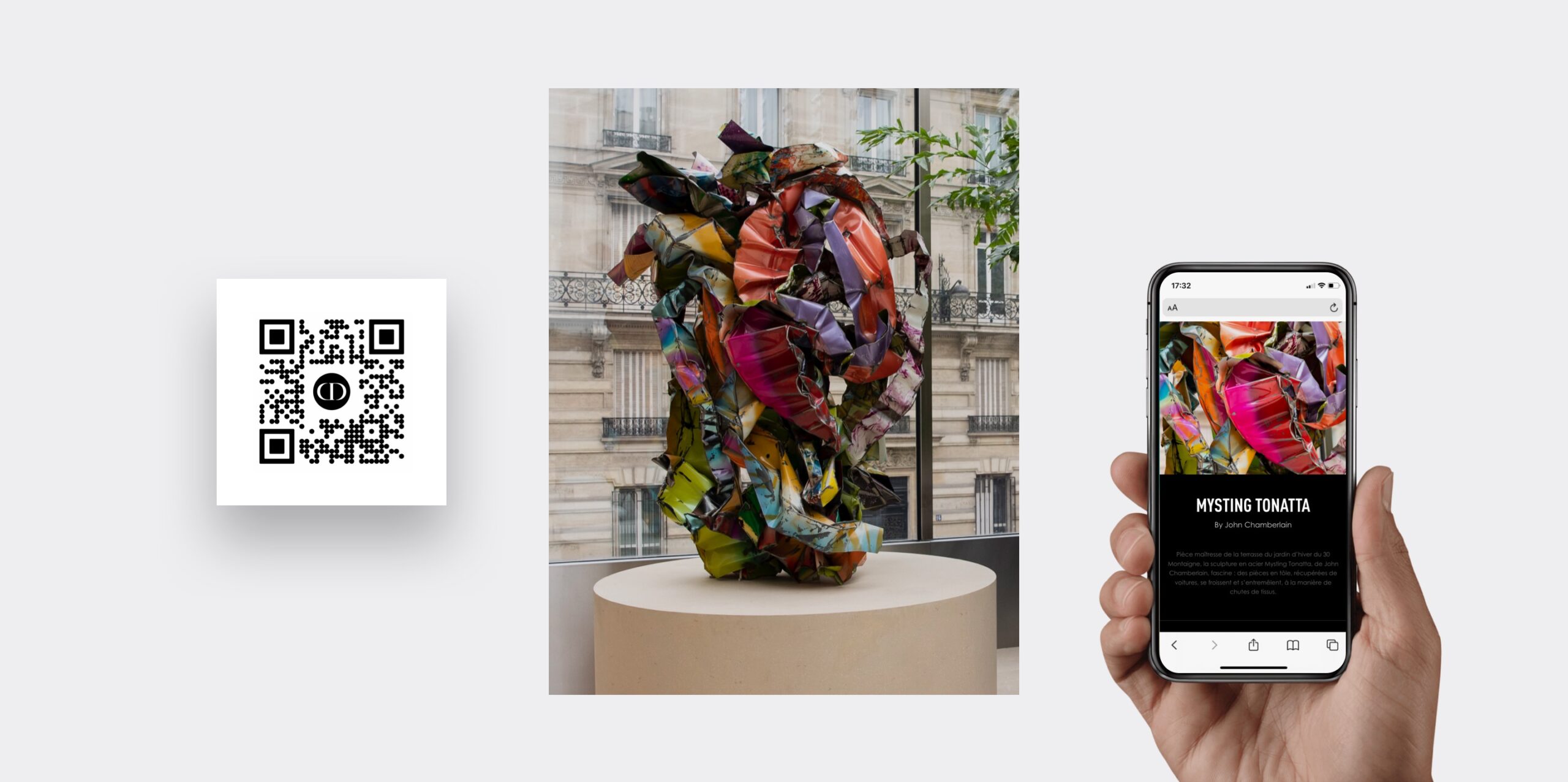 03.
A mobile first device
There is no need to download the web app, which is available directly on the internet and only in the store. This secure device is therefore suitable for visitors' equipment and can be consulted in several languages, as well as on the tablets available in the store.
Work
together
We put all our expertise at your service in order to carry out well-thought-out and well-executed projects alongside you. We look forward to meeting you.