To fizz up
the agency
online
To fizz up
the agency
online
Pschhh
What we create.
Skills
UX Design
Art Direction
HTML integration
WordPress development
Adapted to SEO & RGPD regulations
Awards
Awwwards HM
Awwwards Mobile Excellence
The briefing
Pschhh is a creative communication agency, part of ADL Performance group. Pschhh called Bien-Fondé to create a new website.
The mission
Create a website that reflects what Pschhh is : a fun, creative and sparkling agency.
Our solutions
01. Create sparkling animations
02. Create immersive project pages
03. Offer a simplified mobile version
01.
Create
sparkling
animations
---
Idea #1
Loader and navigation
For the loading of the website, bubbles sparkle around Pschhh's logo, to reveal the content. The navigation is also based on this concept.
Idea #2
Projects list
For projects list, we also played on this concept. On mouse over, bubbles move, sparkle and reveal the project.
02.
Create
immersive
project
pages
---
#Idée 1
Scroll and fullscreen video
For project pages, video loops and fullscreen visuals have been selected.
On scroll, the user can discover the entire project, navigating from one visual to another. at Once at the bottom of the page, the next button shows the next project, using the concept of sparkling bubbles.
03.
Offer a
simplified
mobile version

The mobile version uses the same content with lighter animations for maximum efficiency.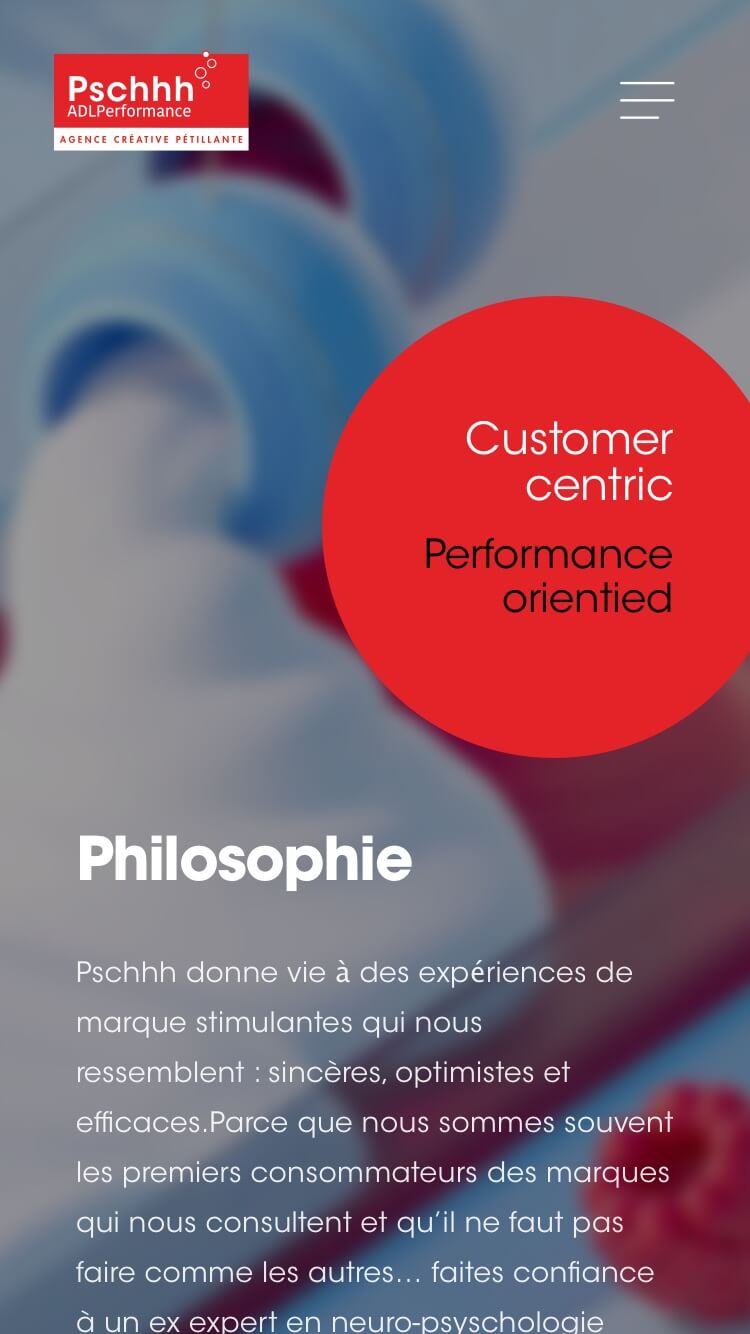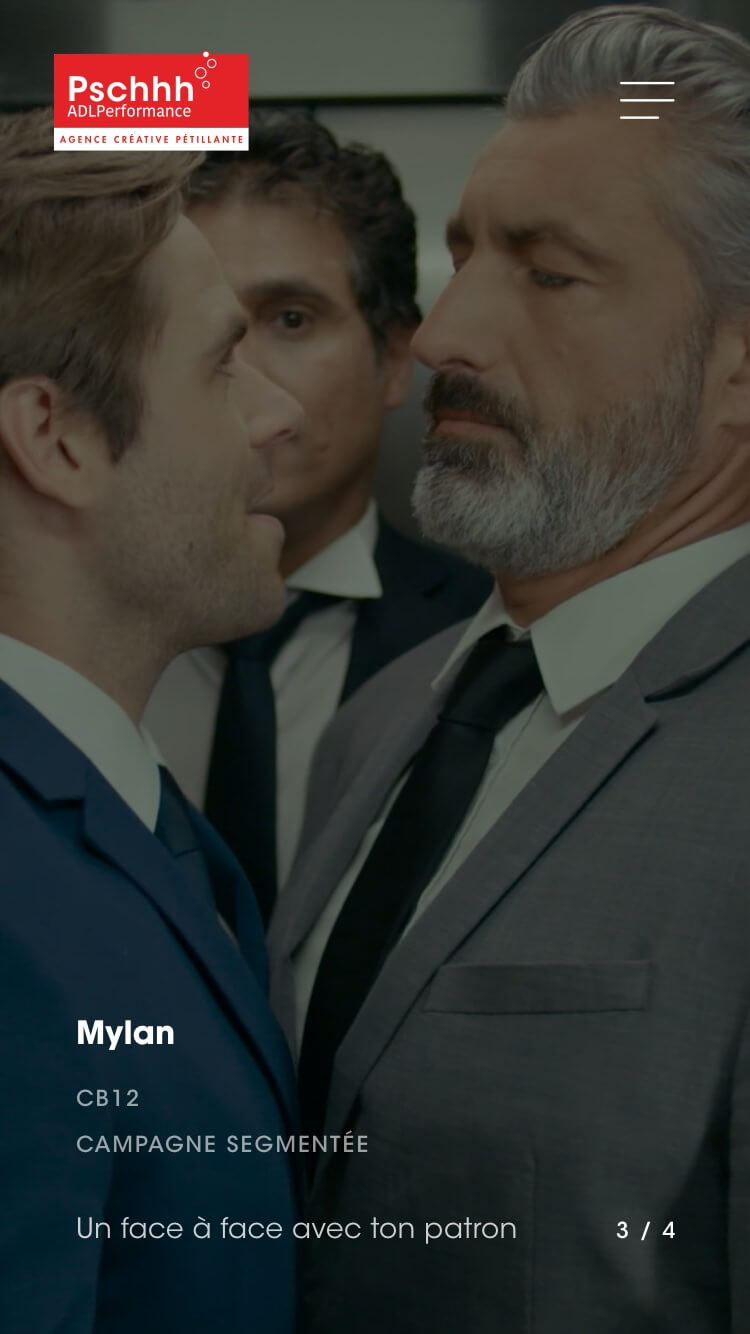 Work
together
We put all our expertise at your service in order to carry out well-thought-out and well-executed projects alongside you. We look forward to meeting you.