Hatching the most personalized creation of the year
Hatching the most
personalized creation
of the year
Bien-Fondé
What we create.
Project type
Campaign and digital activation
Skills
Art Direction
Identité
Copywriting
The brief
For the New Year, Bien-Fondé wishes the best to each of its contacts through a greeting card that takes the form of a creative collaboration which then extends into real life.
The challenge
How to create a personalized experience that leaves a lasting impression?
Our answer
01. Create an immersive and customized greeting card
02. Enrich it by sending original and authentic gifts
01.
A experience creative with finesse
In a few questions, the agency invites visitors to imagine online a floral composition that reflects their communication desires for 2022. At the end of the experience, a beautiful bouquet appears on the screen, with each type of flower representing one of the visitor's wishes, which he or she can share with his or her network.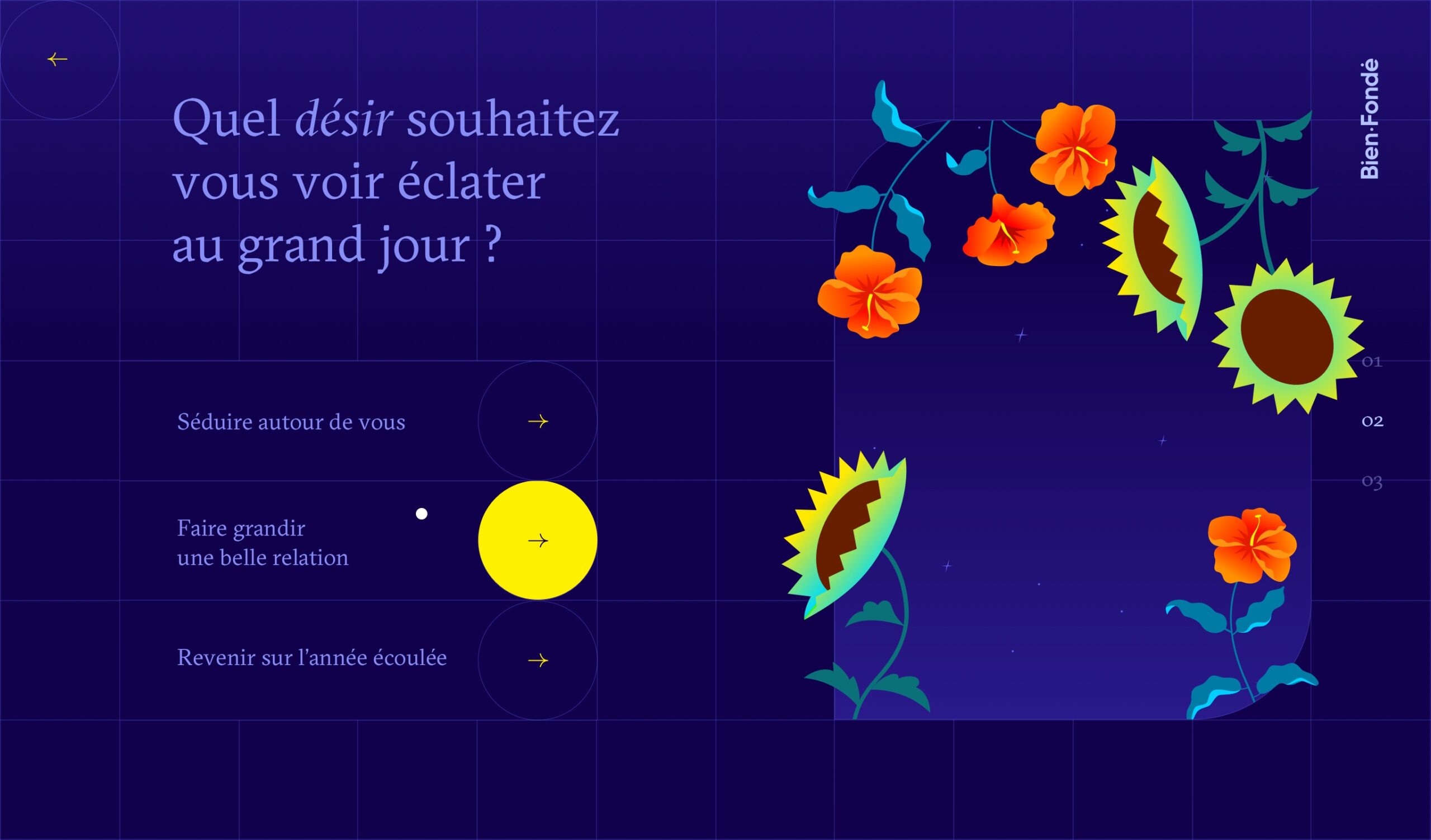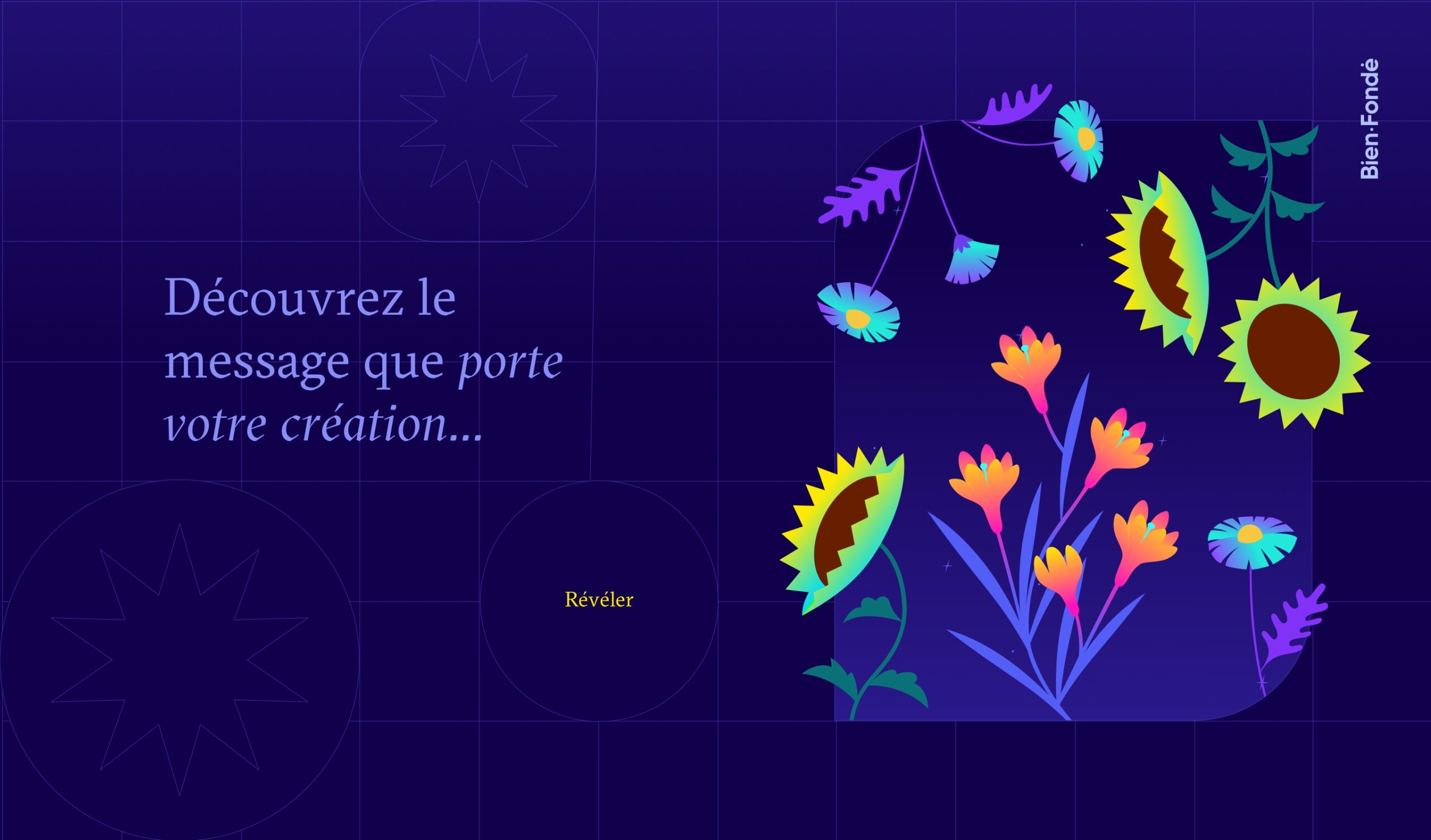 02.
A concept
that comes to life
To thank our customers and to continue to make beautiful ideas bloom together in 2022, we sent them a personalized plant. The label includes the values corresponding to their choice of plants at the time of their digital journey. These pillars set the course for the new year.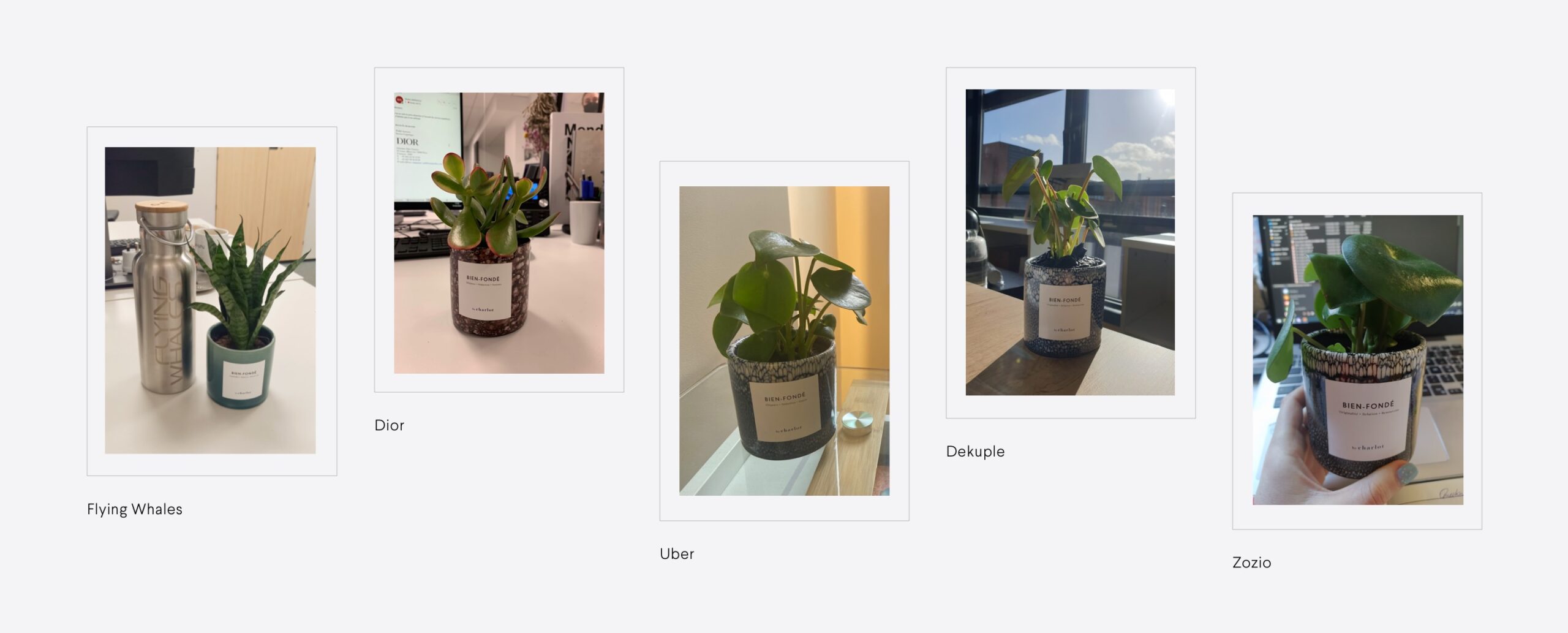 Work
together
We put all our expertise at your service in order to carry out well-thought-out and well-executed projects alongside you. We look forward to meeting you.