Creating an
employment
brand's identity
Creating an
employment
brand's identity
Kingcall
What we create.
Project type
Identity & Branding
Website
Skills
UX Design
Art Direction
HTML integration
WordPress development
Adapted to SEO & RGPD regulations
The briefing
With 20 years of experience in direct marketing, Chronodirect is launching a new call center offer. Call center operators can work remotely, from home, whenever they want and in complete independence. Quality and professionalism are part of the Group's values, the seriousness of recruiting call center agents is essential.
The mission
How to create an attractive employment brand to recruit serious call center agents ?
Our solutions
01. Design of a logo and an emblematic graphic charter
02. Design of a memorable editorial line
03. Development of an attractive and reassuring showcase site
01.
A
playful
identity
King Call. This is the name found to represent the employment brand dedicated to recruiting call center operators. It helps to position the Group entity as a company that is as specialist in its field as it is welcoming and imaginative.
---
Idea 1
The creation of a mascot makes it possible to personify the brand and to keep a central theme on the different communications.
Idea 2
To create sympathy, the mascot can take different expressions depending on the situation.
Idea 3
We have enhanced this logo with a graphic style centered around photography to combine an human universe with colorful patterns echoing the codes of messaging.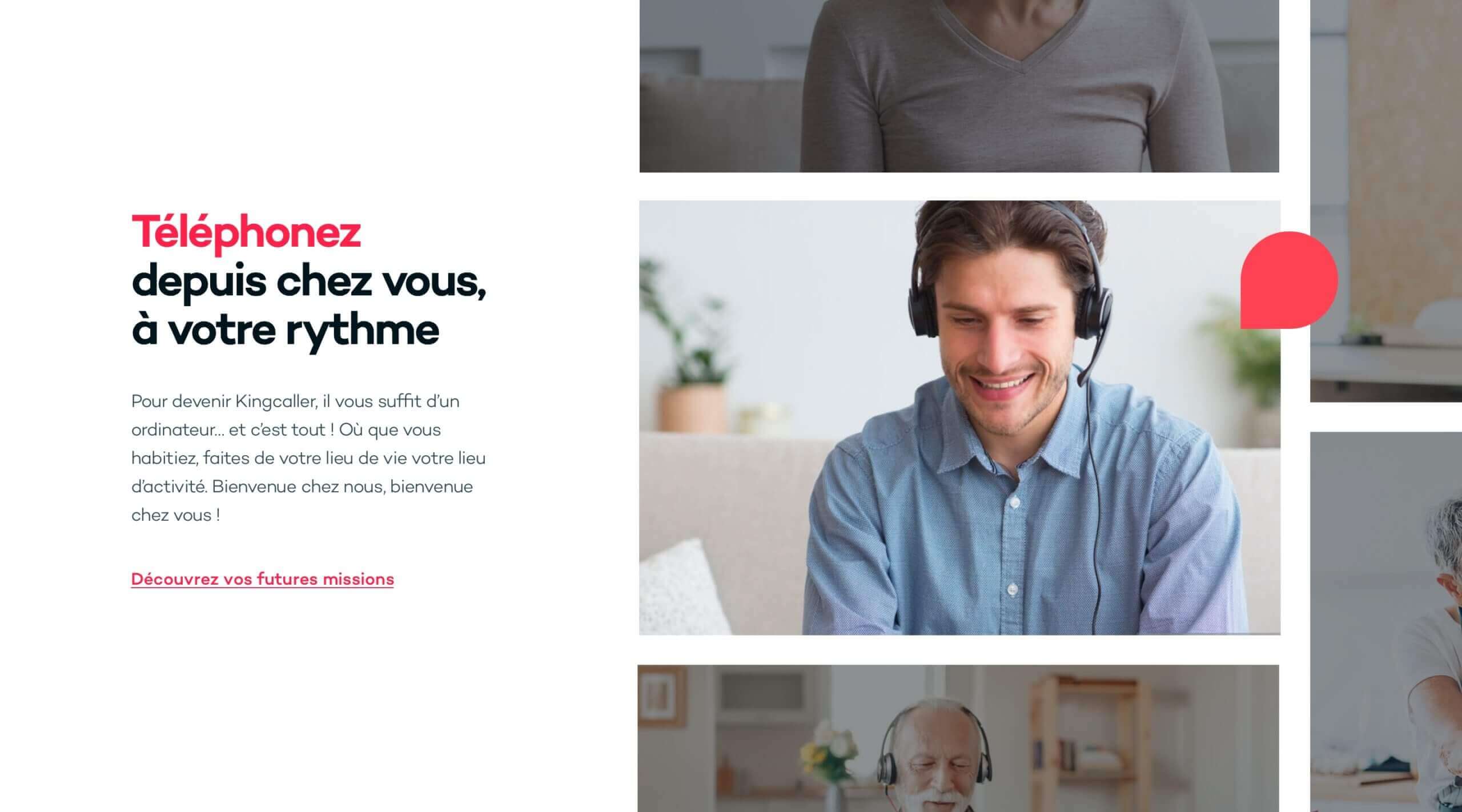 02
A singular
lexical domain

A lexical domain, as informative and clear as educational and oral, is developed on different media. This tone helps to make the promise of the offer accessible and to dust off the call center industry.

To create a strong sense of belonging, the notion of community through "Kingcallers" is also established, promoting exchange and feedback.
---
03
An attractive and reassuring
showcase site

---
A website, manageable on WordPress, has been developed to allow candidates to register. To fully understand the King Call offer, we have made available to candidates :
• A Q&A
• An online training space
• A glossary with the work's keywords
• A simulator of incomes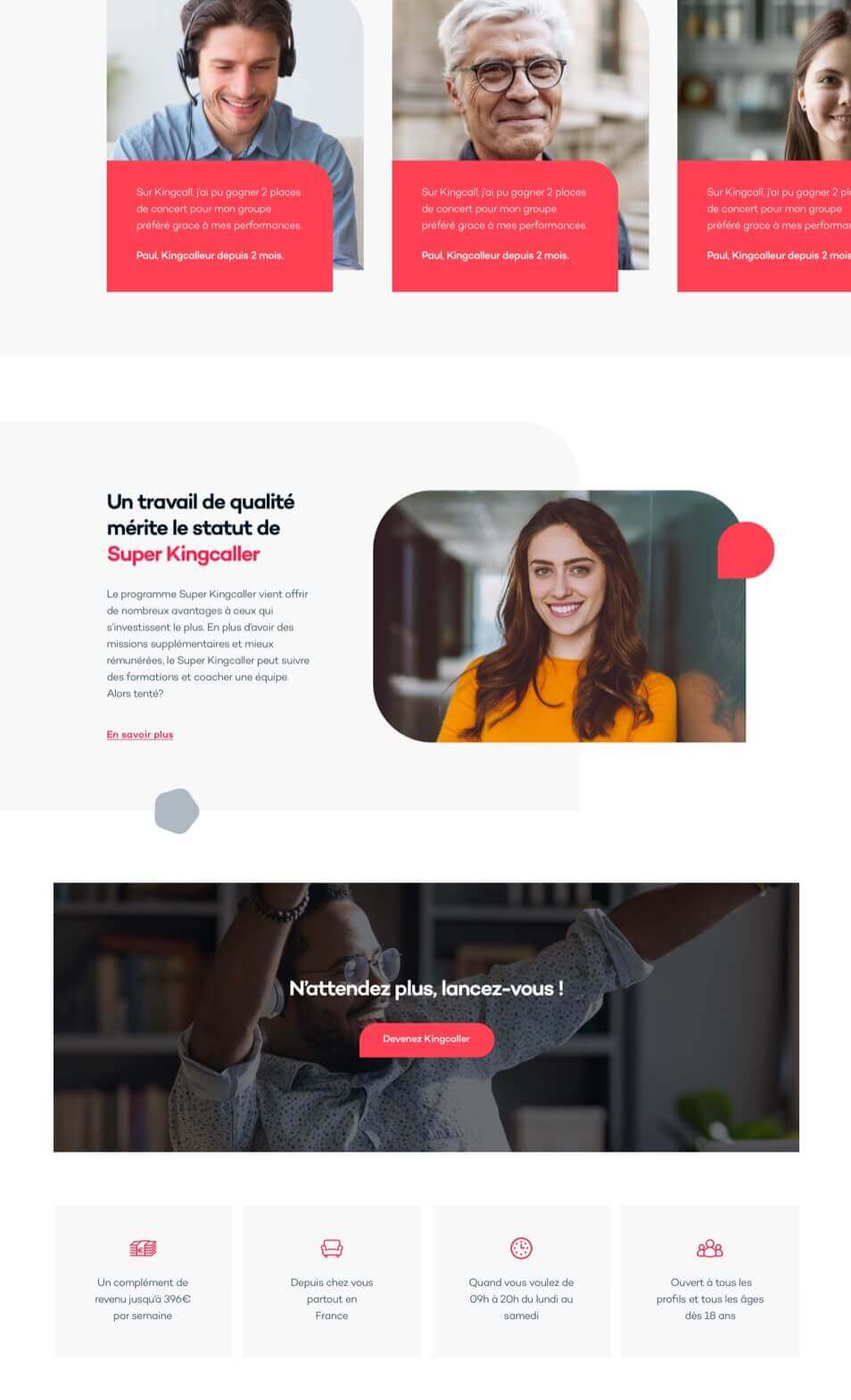 Work
together
We put all our expertise at your service in order to carry out well-thought-out and well-executed projects alongside you. We look forward to meeting you.